Unusual but true: Kumamon won't be 'torch bear' for Olympics
chinadaily.com.cn | Updated: 2019-06-14 17:00
Pony Picasso: Art student teaches horse to paint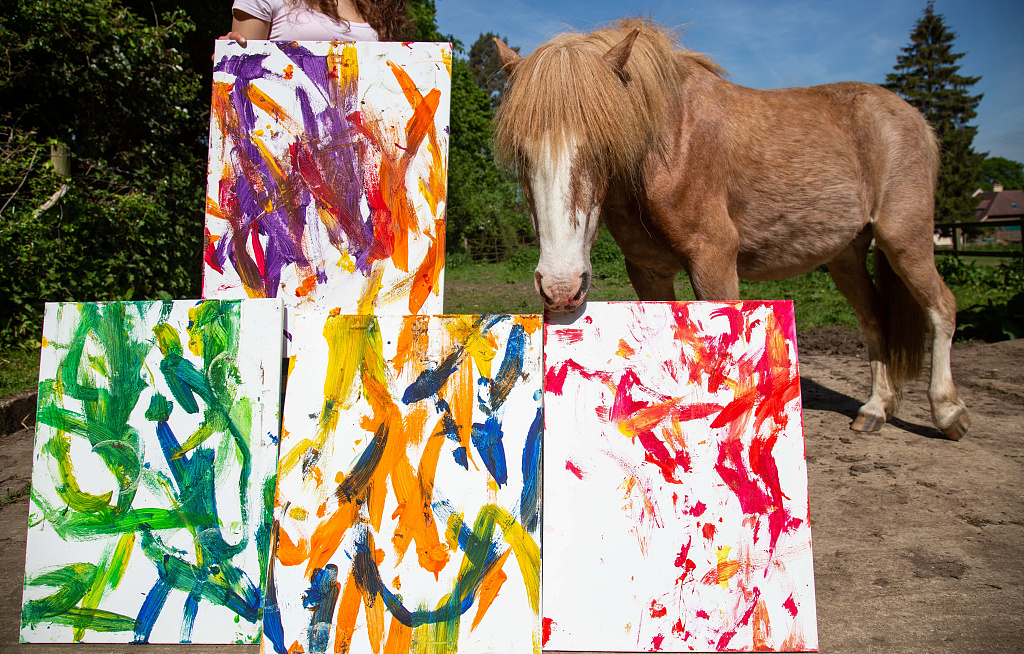 Elodie Poncin, 18, is studying a foundation diploma in arts and design at Oxford Brookes University, and wants her last exhibition to stand out from the crowd: a painting pony, Teddy.
The horse lover spent eight hours training Teddy to first hold a sponge, then a brush, and then paint pictures on a canvas. Teddy the pony usually takes around two hours to create one of his masterpieces.
Elodie had to stop horseback riding after a skiing accident in 2017. She said she wanted to combine her two great passions - art and horses - "for the fun of it, and see what happens".