Bouncing around globe to ping-pong pinnacle
By ZHAO XU in New York | China Daily Global | Updated: 2019-07-20 05:08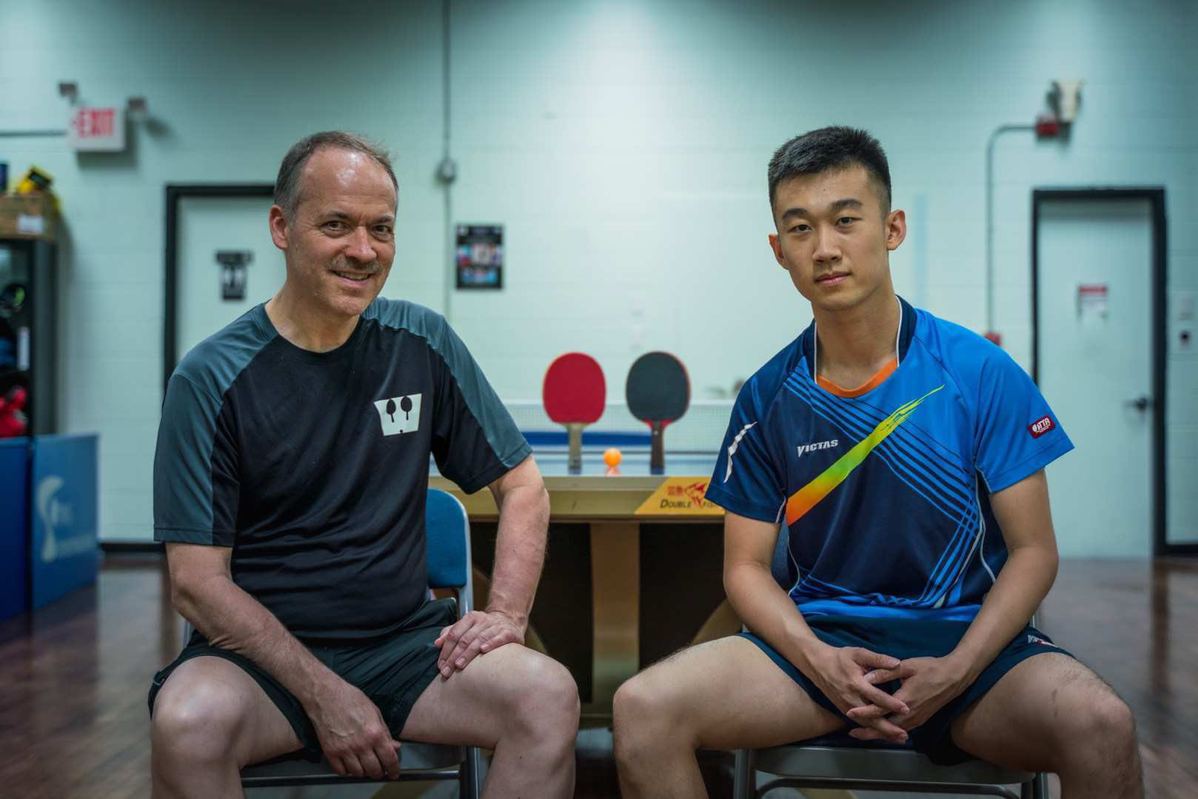 There were other concerns. Having adhered to a strict full-day training schedule, Zhang lagged far behind academically as compared with his fellow youngsters in China. If that were to continue, he might end up as a coach with his team, a coach with little quality education and therefore little liberty to take in his life. "I was too young to be set in track," he said.
By the end of 2012, Zhang had moved to the US. He enrolled at Pleasantville High School the next spring. Shortz, in the meantime, had cleared out his third-floor attic for Zhang, with whom he acted as both a guardian and student.
For the next five years, Zhang shared that space with the 25,000 puzzle books and magazines that Shortz had accumulated, the oldest dating back to 1533. Yet the two-wings attacker had his own "puzzles" to solve, and he confronted them head-on.
"Kai went to school knowing little English. What he did was to tape-record everything the teacher had said and then listen back after class. This went on for about a year and a half before his English became reasonably good," Shortz said. "He was fiercely independent and seldom asked for my help."
But Shortz did his pushing nonetheless. "He would take me to shop at the supermarket. While we were in the car, we didn't listen to music. Instead, we talked," Zhang said. "It was his way to help."
Having found his footing, Zhang proved himself a competent, sociable student with a knack for math. Each day during lunch break, Zhang would hit a few balls with his schoolmate over a ping-pong table in the canteen, surrounded by crowds "who were there to see me play, sometimes with my cellphone".
In fall 2017, the high school graduate became a management major at State University of New York-Binghamton. But earlier this year, Zhang applied to postpone his university study.
"I need to concentrate fully on training, in order to be able to enter the 2020 Olympics." After all, ping-pong, which had instilled his young heart with pride and had brought him here, has always been part of his very existence.
There's no denying that over the past years, an increasing number of Chinese table tennis players, faced with tough competition at home, have sought opportunities elsewhere. But it has never been easy.