Bouncing around globe to ping-pong pinnacle
By ZHAO XU in New York | China Daily Global | Updated: 2019-07-20 05:08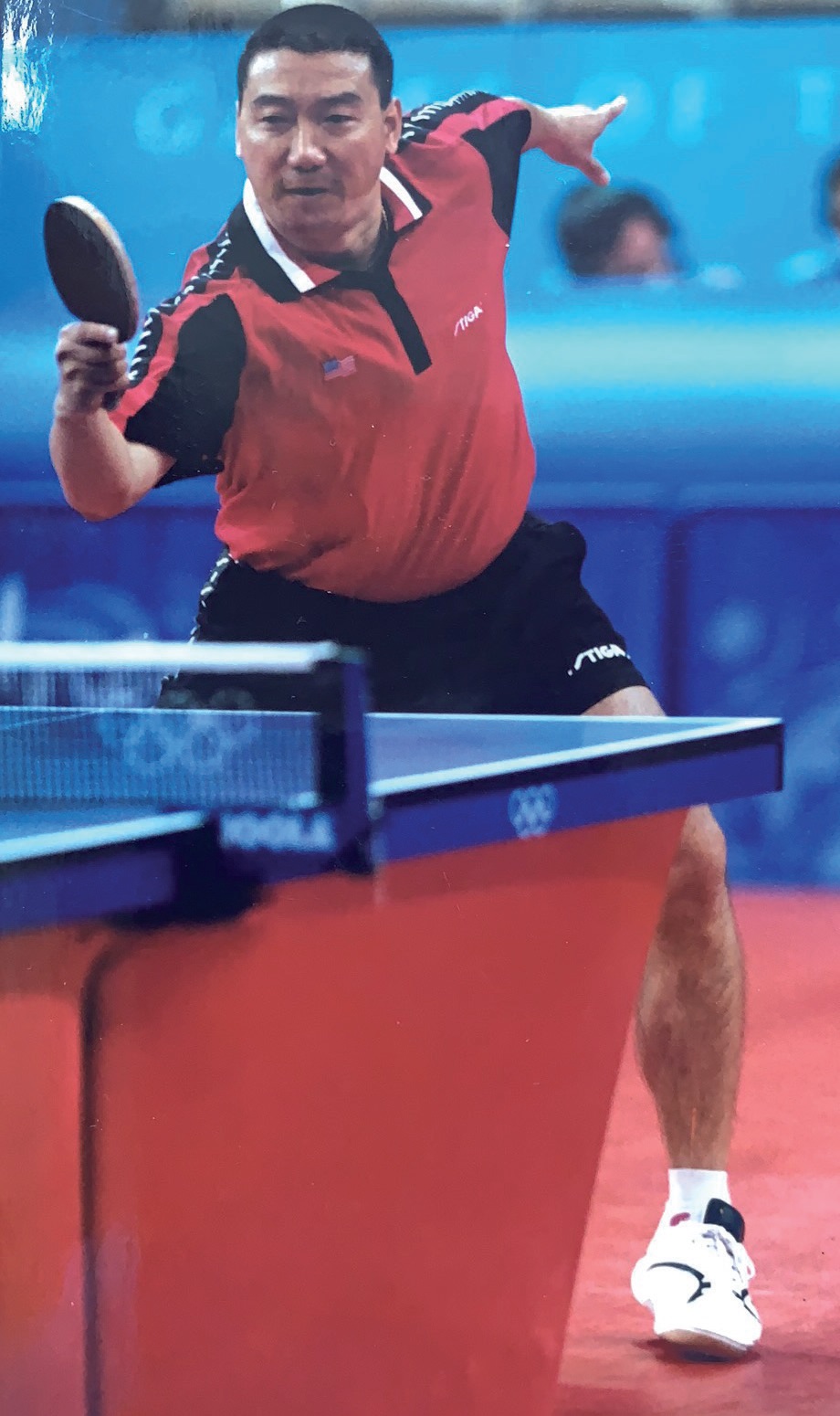 "I may be facing less competition here, but at the same time, top-level, systematic training is far from a guarantee," said the 22-year-old, who has achieved financial independence since coming to the US at the age of 16. "Having to earn all the money to pay for my own living expenses, as well as education and training, means that some of my precious time has to go into coaching other players."
Most of the coaching is done at Shortz' club, where the monthly tournament constitutes a steady source of income for Zhang, who has won $40,000 in prize money over the past seven and a half years.
In 2013 alone, he triumphed at six of the year's 12 competitions. And his latest win was on June 30, two days after flying back from Beijing.
"Kai has undoubtedly helped elevate the club and attract top players," Shortz said.
This is not quite unlike what Cheng, the four-time men's singles champion of the US Nationals (in 1996, 1997, 2000 and 2004), has done for his own club in Maryland.
Hodges, who had been closely involved in the club's publicity and who himself coached for the past three decades, offered his thoughts.
"The presence of China-born players has raised the standard of table tennis-playing here by quite a bit. They are crucial in teaching and spreading high-level techniques, and in helping to spawn an entire segment of the population who are active in the sport," he said, referring both to Cheng and another co-founder-cum-coach at the club.
An old acquaintance of Cheng from the Chinese National Team, Huang, who himself had also been a training partner, followed Cheng's footsteps and moved to the US in 1992.
"On the other hand, they have made it harder for US-born players to prevail at major competitions, an ongoing problem which partly explains why many up-and-coming players in the US, after high school, often go overseas to train and make a living," Hodges said.
In 1995, three years after moving to the US, Cheng competed in the International Table Tennis Championships in Tianjin, China. In 2005, he competed again in the event in Shanghai, where he and his former teammates from China enjoyed a get-together.
"We shared a youth and a dream," said Cheng, who over the years has sent more than a few US players to national and international competitions. "Looking back, I'm a natural teacher."
Cheng's last appearance in the World Table Tennis Championships was in 2009 in Yokohama, Japan, when he was 51.
Last month, Zhang had his own reunion when he trained with the Beijing Provincial Team. "Some of my former teammates have today become the main strength for Chinese table tennis. And I feel so happy for them – I really am," he said. "But I have no regrets — what I have learned and what I have been through here have made me a more rounded person."
An emotional moment came rather unexpectedly for Zhang one morning. "I was at the table hitting at balls, and there they came, a group of young players in their early teens. One moment, they were rollicking boys and girls; the next, they had positioned themselves in front of the table, shifting slightly left and right, and their countenance started to change," said Zhang. "Between us, we shared a champion's dream."