Boutique bookstores lead retail resurgence
By Zhang Kun | China Daily | Updated: 2019-08-23 09:05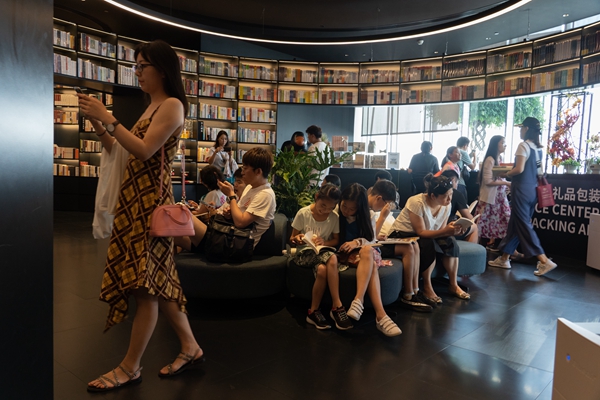 Xiaofeng Bookstore, which is based in Hangzhou, Zhejiang province, is one example of how this integration has paid off. The store, which has been around for more than two decades, has participated in the Shanghai Book Fair for seven consecutive years.
"We have 15 stores altogether and 400,000 members now, but we started as a small neighborhood shop 23 years ago," said Zhu Yufang, the general manager of the bookstore, during a forum at the book fair.
"Through the years we have sold or given out more than 280,000 canvas shopping bags, and we now see people carrying them around the streets and using them to carry the vegetables they buy. We have blended into the community through these efforts."
Several Xiaofeng bookstores are located in museums such as the China Silk Museum and the Liangzhu Museum in Zhejiang. The decor and range of books stocked at these shops, notes Zhu, have been tailored to suit museumgoers.
In 2016, Xiaofeng Bookstore opened an outlet in the Zhejiang People's Hospital. Pictures of a child with an intravenous drip reading a book was widely credited for raising the profile of the shop across the nation.