Thirteen Hongs: China's Trade Legacy
By Qiu Quanlin | China Daily | Updated: 2019-09-14 10:52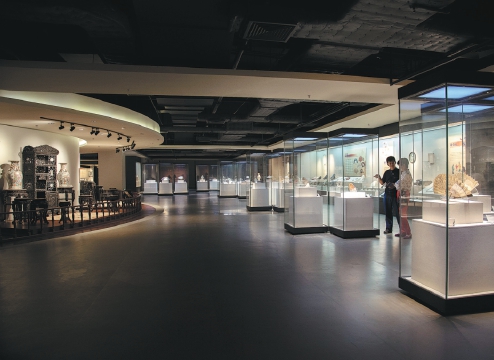 Museum houses treasures from Qing Dynasty's sole trading port.
In 2006, some 260 years after a wooden ship, the Goteborg, laden with Chinese goods, sank on the return trip to Sweden from Guangzhou, Guangdong province, a rebuilt vessel repeated the journey to the longtime trading hub in South China.
Salvage work began in the 1980s after the shipwreck was found not far from its home in Goteborg (also known as Gothenburg), Sweden. Four-hundred pieces of porcelain and nine tons of porcelain fragments that had gone down with the Goteborg were recovered after 10 years of effort.
"The porcelain is truly a reflection of the prosperous trade between Guangzhou and the rest of the world during the Qing Dynasty (1644-1911)," said Ge Hua, director of the Thirteen Hongs Cultural Promotion Association.
The Goteborg visited Guangzhou three times from 1739 to 1745. Unfortunately, on its final voyage it struck a coral reef and sank on its way home.
A replica of the Goteborg is now on display in the Thirteen Hongs Museum in Guangzhou, which shows examples of the prosperous trade between China and the West, including Chinese antiques.
"The Thirteen Hongs in Guangzhou was once the gate through which China connected with the world, as well as the window through which the world got to know China. It is the cultural and historical calling card renowned both abroad and at home," Ge said.
The word hongs, in Cantonese, refers to merchant houses or trade houses, similar to companies. The number 13 is an appellation, or a generic term, not the actual number of merchant houses.