Life across continents
By Xu Fan | China Daily | Updated: 2019-11-05 08:27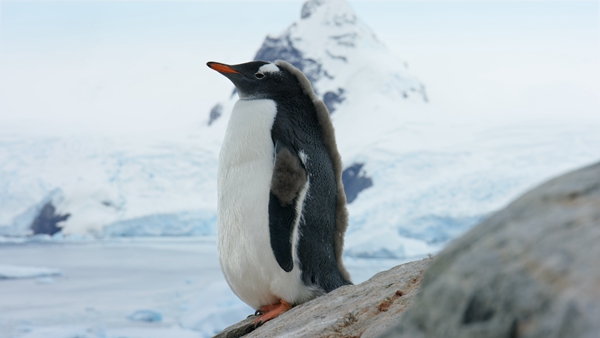 The Chinese premiere of the documentary-made by the BBC Natural History Unit production team with Tencent Penguin Pictures and China Media Group CCTV 9 as co-producers-was recently held in Beijing. This collaboration helped the BBC cameramen to trek to the mountains of Sichuan province to retrace the footsteps of snub-nosed snow monkeys for the episode about Asia.
Scott Alexander, the series producer who attended the event, says the production marks the first time that BBC has created a natural history series which classifies its episodes by continent-a departure from previous titles that normally divide the natural world by habitat.
"The important thing for any documentary is to make it feel new and surprising. So we spent at least a year researching the wildlife and looking for new stories. As well as this new angle, in the series you'll see new species, new behaviors and new filming techniques," says Alexander.
The development of drone technology-which can now install 4K miniature cameras onto unmanned aerial devices-helped the team to capture some of the most eye-catching scenes.
One scene shows a gentoo penguin swimming at speeds of around 35 kilometers per hour to outrun a pod of orcas in the Antarctic Ocean. Another scene captures 150 great whales feasting on krill off the coast of Elephant Island, the largest group of whales ever caught on film, according to the BBC.