Double whammy of umami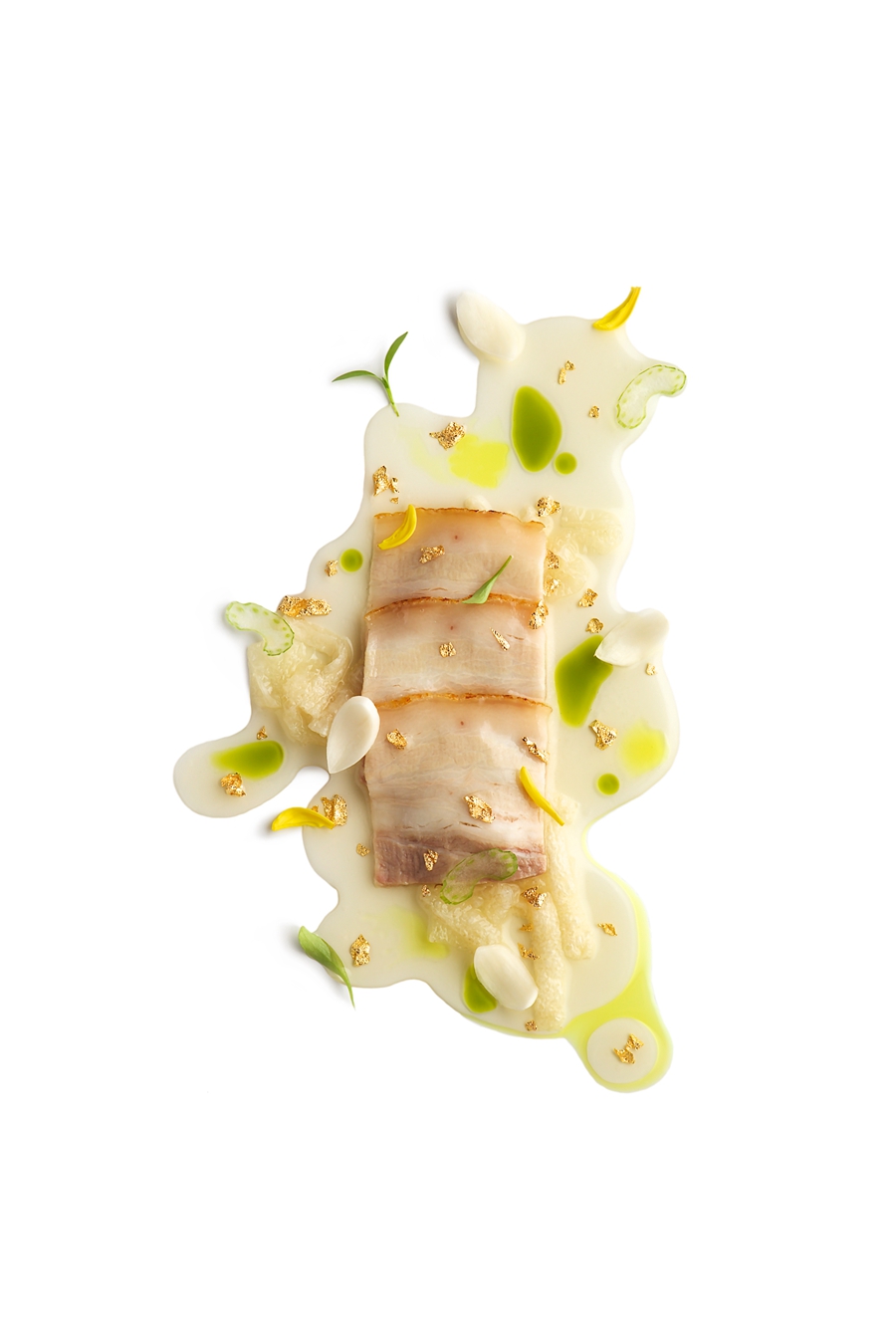 His pork-belly dish is even more impressive-simple slices of delicious and attractively presented meat that taste just as sublime as the traditional stewed pork belly served with pickled Chinese cabbage and vermicelli from Northeast China.
Liu's version replaces the traditional pickled Chinese cabbage with sliced bamboo fungus boiled in cabbage soup. It has all the hallmarks of the original dish where the vermicelli absorbs the flavors of the broth.
For the waygu beef dish, the umami factor comes from the oyster sauce-a pairing borrowed again from traditional Cantonese cuisine. Liu gives the dish a fresh twist by making fresh oyster sauce. He boils the oysters the day before, adding ginger and garlic for flavor.
From homemade XO sauce to Sichuan-style spicy-bean sauce, Liu artfully infuses Chinese seasonings into all of his dishes.
Working with another chef, Liu has created desserts that take diners on another unique journey, entirely.
The first draws on molecular gastronomy to present three bubbles of yogurt featuring sweet, sour and bitter flavors over a mix of preserved fruit and black tea. The macarons have a distinct Sichuan-pepper flavor, while the pineapple cake has a salted egg-yolk filling.
The unforgettable finish to Ling Long's dessert options is ice cream with chocolate-which is imaginatively flavored with sandalwood.
"Most Chinese people had some furniture or items made out of sandalwood in their homes when they were kids, so I wanted this to evoke memories of their childhoods," Liu says.