Guizhou teacher an example to all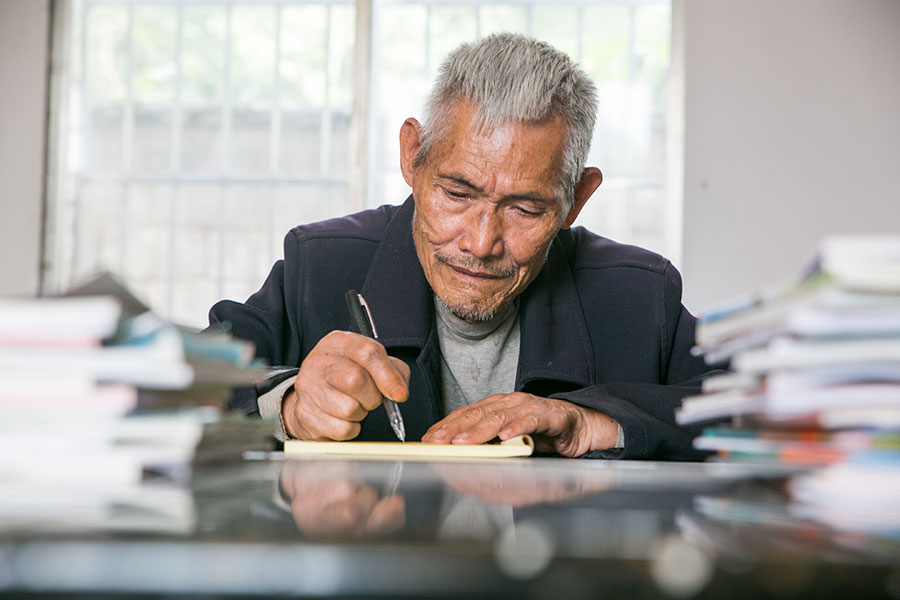 "Teaching has already been integrated into my life. I can't leave the school and the children in the mountains. I'll keep teaching until I can't," he said.
In 2008, as some villagers were reluctant to sell their land at 40.5 yuan ($5.78) per square meter to the local government to build a new school, Jiang Wuyuan volunteered to donate his land, more than 1,400 square meters. After negotiations, he finally sold the land — for 7 yuan per square meter.