Specialization key to economic transformation
China Daily | Updated: 2019-11-20 10:08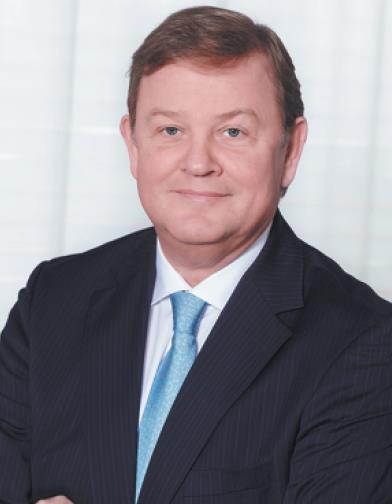 A1 We believe these measures will improve the domestic consumption environment and further promote the healthy and sustainable development of China's economy. It is important for China, as well as for the world, that the Chinese economy shows continued growth, by investment, export and domestic consumption, bringing more wealth for the Chinese people. As a global science-based company active in nutrition, health and sustainable living, DSM welcomes these new measures as they will also bring new business opportunities for Chinese and foreign companies in China. The opportunities for new green energy vehicles are a good example. Chinese automobile manufacturers are looking for greener and lighter solutions. This creates huge opportunities for companies like DSM, as we provide high-performance lightweight engineering solutions that replace metal parts so that vehicles will be more efficient, traveling further with lower battery consumption.
A2 China remains the fastest-growing large economy in the world registering more than 6 percent growth in the first half of 2019, and we are also optimistic about the economic prospects going forward. Over the years, DSM has continuously increased its investments in China to strengthen our capability in R&D and production in key areas across our nutrition and biomaterials businesses. For example, recently DSM has formed a new joint venture with Nenter in Hubei province to produce vitamin E, and this will increase employment in Jingzhou, Hubei province.
In addition, we are also increasing investment in industries in which we can deliver significant sustainable impact spanning our focus areas of nutrition and health, climate and energy, and resources and circularity. For example, we have introduced in the China market our high-performance plant-based resin Decovery, which can deliver as much as 34 percent in carbon footprint reduction.
A3 High-quality economic development requires greater specialization in core businesses aligned with market trends. DSM has over the years evolved to become a world leader in nutrition, health and sustainable living with a strong focus on science and innovation by constantly divesting from noncore business. Now, as China's economy shifts its focus from high-speed growth to higher quality, there is greater emphasis placed on supply chain, innovation and sustainability. Supply chains across a number of industries have begun working collaboratively to reduce their environmental footprint and meet new demands for innovative and sustainable solutions. As a result, we see huge market demand for products and solutions that are science-based, sustainable, and scalable for the transformation the country is undergoing today. We will invest more in our unique science competencies and local partnerships to fuel high-quality growth in China.
A4 China's pursuit of sustainable development and the green and circular economy is proving to be one of the most resilient cornerstones of its economy. While 2019 marks the 70th anniversary of the People's Republic of China, Royal DSM also celebrates 56 years of cooperation with China this year. Since our establishment in 1963, we have not only pursued business growth, but also ensured commitment and deep engagement in the sustainable development process. We believe we can only be successful and achieve our purpose if we make change happen through taking three key actions. First, we are proactive in improving our business operations to reduce our impact on the environment. Second, we enable our colleagues, customers and partners to deliver sustainable solutions for the planet and society.