Specialization key to economic transformation
China Daily | Updated: 2019-11-20 10:08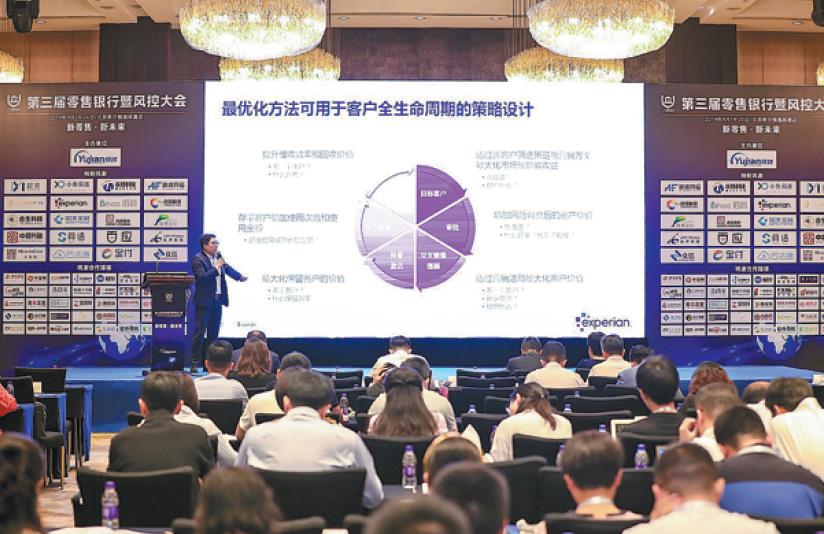 A4 All aspects of the economy feature flexibilities, opportunities and possibilities. Experian always focuses on customer needs. With the development of open banking, there is greater freedom for consumers to compare and seamlessly switch financial service providers.
Through the continuous development of innovative products and services in keeping with the pace of technological advancement, Experian has been able to participate in and even take leadership in linking traditional closed systems of banks with the internet ecosystem, thereby creating a new frontier for banks. Banks and consumers are connected in a new manner such that in the internet ecosystem banks are empowered to come into direct contact with consumers, know more about consumers, and more accurately grasp and understand the real and even potential needs of the consumer.
A6 Taking advantage of a series of policies to open the economy to foreign investment, in September 2018, the operation management department of the People's Bank of China announced the completion of its review of an application filed by Experian Credit Service (Beijing) Co Ltd to provide commercial credit services. Thus, Experian became the only wholly British-owned enterprise in China to have successfully passed the PBOC's application review process for the provision of commercial credit services.
Experian actively provides enterprises in China with insights into foreign and local markets, focusing on helping Chinese enterprises expand into overseas markets. The above landmark approval provided new momentum to Experian's business. Experian has been able to help enterprises make business decisions more efficiently, while also contributing to the orderly and steady development of China's commercial credit service market.
In addition, Experian actively participates in the construction of industry standards. Take the recent draft of the Comprehensive Credit Evaluation Index System for Small And Medium-Sized Enterprises led by the China Association of Small and Medium Enterprises as an example, Experian assisted in constructing the overall framework of the evaluation index system, and refining the evaluation indexes and evaluation methods in the first, second and third classes.
All in all, Experian has a long-term commitment to the Chinese market. In a favorable policy environment, Experian will be wholeheartedly serving Chinese companies and institutions across a variety of industries with more suitable and localized products and services.
A7 Experian has assiduously made long-term investments in new technologies and applications, one of which is its innovative X Labs dedicated to constantly developing products, technologies and applications that meet local customers' needs.
Experian X Labs is working to discover and seed ideas or enhance existing solutions, building on Experian's core areas of expertise - financial inclusion, digital payments and consumer enablement, using the company's primary pillars - data analytics and modern technology.