Specialization key to economic transformation
China Daily | Updated: 2019-11-20 10:08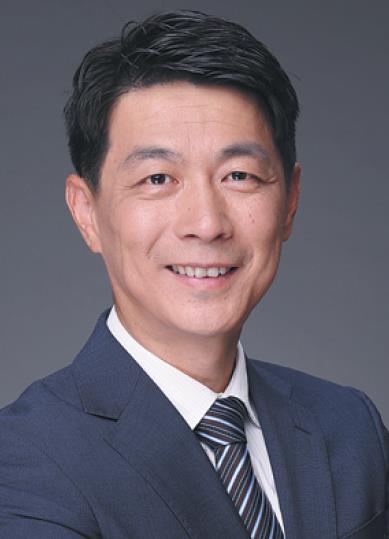 A1 Among the measures, the internet economy and credit system construction are being emphasized, and both are within Experian's business domain. As China emphasizes boosting domestic consumption through many measures, financial inclusion is constantly mentioned with a strong demand for development. With regard to this, Experian's PowerCurve plays an important role as an engine to help banks and financial institutions implement decision support and analytics and maintain ideal relationships with targeted customers. Precisely targeted decisions, consistently executed across the customer life cycle, not only drive profitability, but also help consumers gain access to quality credit.
Moreover, with the rise of the internet economy, there are risks such as e-commerce fraud. If your fraud systems challenge, block or deny too many good transactions, your good customers will get frustrated. Effective fraud monitoring and detection engines should be about making the customer journey easy and fraud hard. Experian's FraudNet and Hunter are ideal for any organization relying on online transactions and/or accepting applications through traditional or digital channels.
A2 China's economy has been transforming from a phase of rapid growth to a stage of high-quality development. Under the circumstances, the financial industry is experiencing a critical transition to open banking and financial inclusion with a focus on technology and service.
Experian - with a long-term commitment to providing financial institutions with sophisticated decision support systems and analytical services - has a wealth of experience. Experian's operations in China now cover four major areas - commercial credit services, decision support and analytics, identity and fraud, and data quality and audience targeting. Experian's existing clients include the top 10 banks in China as well as leading enterprises in a wide range of fields such as e-commerce, retail, technology, automotive, hospitality, media, telecommunications, finance, payment and the public sector.
A3 As open banking is gradually becoming a norm globally, most retail banks are expressing a willingness to embrace it. This change in attitude is attributed to the situations of different markets throughout the world. In China, it's initiated by financial technology innovation and driven by the market itself. Open banking has immense potential for banks and consumers alike, democraticizing financial data for the benefit of all.
Experian provides beneficial insights and professional services to open banking endeavors from four perspectives - strategy, data, insights and implementation. Experian aims to help traditional banking operations in China as they are in transition to open banking in a safer and more efficient manner.
Experian's extensive experience in strategy management for retail banking as well as its deep understanding of the Chinese market garnered over decades of operations will enable it to help banks analyze their existing situations and formulate appropriate open banking strategies along with specific implementation methods.
To be truly open, data must be freely accessible, and financial institutions have to consolidate internal data and output them for application in conjunction with external data. Experian possesses unparalleled advantages in the area of automatic multivariate data integration.
The process of translating data into insights has always been Experian Consulting's strength. Experian's innovative X Labs constantly develops products, technologies and applications that meet customers' needs. Leveraging new data from open banking, Experian upgrades its traditional risk assessment model to a more powerful one.
Implementation calls for combining strategies, data and insights, connecting all the dots in the customer's system environment.