After the birds have flown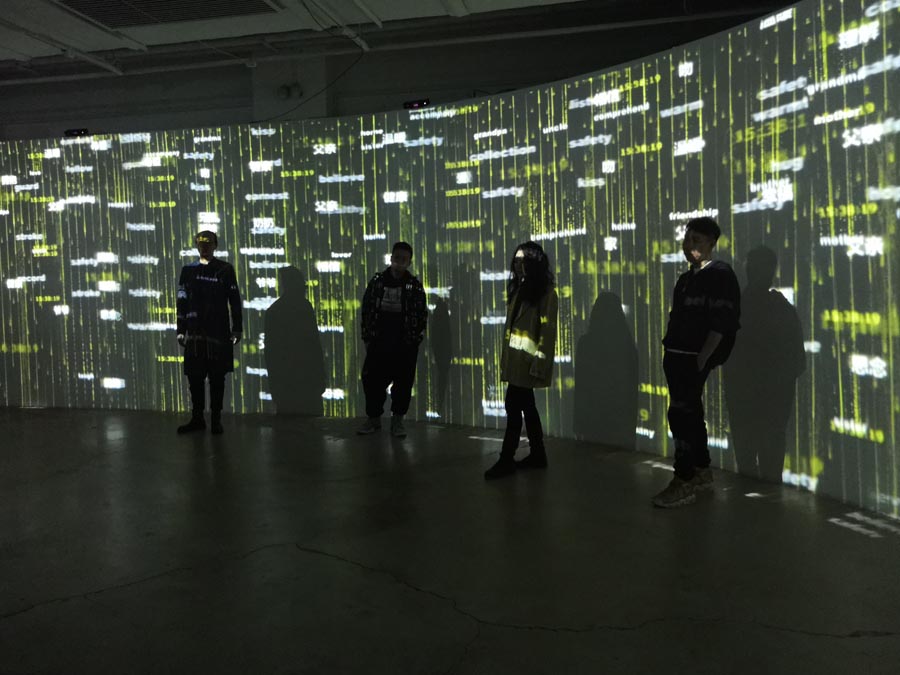 One highlight of the exhibition is a long, narrow projection room designed by Huang. In the front of the 9.6 meter-long room, there is an old television broadcasting scenes from old family dramas. A chair has been set up at a point far from the TV so that viewers will find the images hazy and the sound unclear. Lines from famous films and dramas are projected onto the walls describing the complexity of the parent-child relationship.
"The long and narrow space, together with the changing light created by an osram lamp and the background sounds, makes people feel the loneliness of the empty-nesters. The position of the chair was carefully chosen to make the viewers feel like old people watching TV," says Gao.