After the birds have flown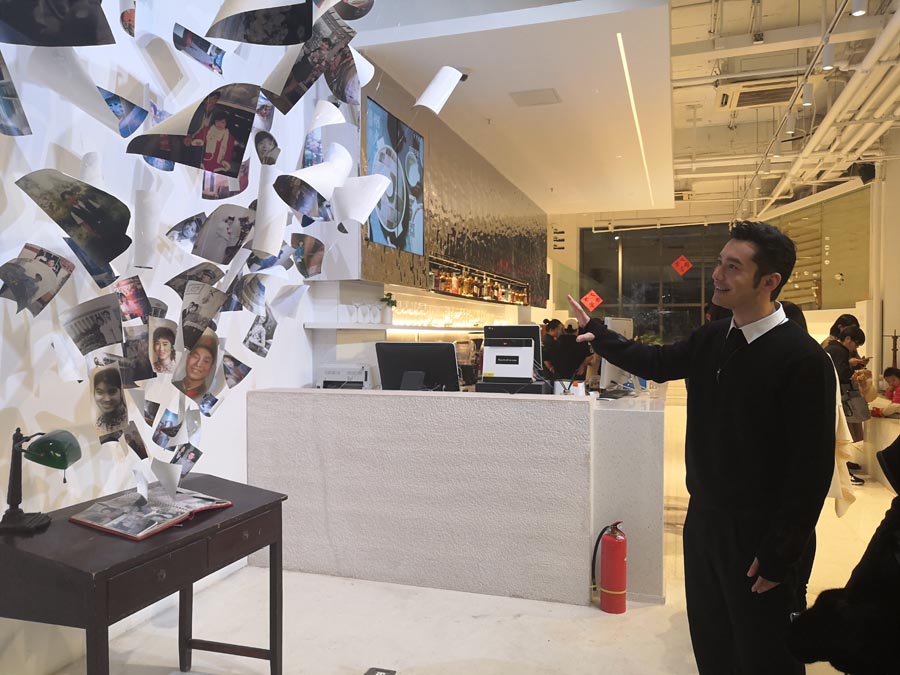 The exhibition is more of an immersive experience rather than simply a gallery to view exhibits. In another area, visitors can put on earphones and listen to some impressive passages describing the parent-child relationship performed by ten stars, including Huang Bo, Guan Xiaotong, Wang Han and Zhao Wei, who are also friends of Huang.
Many visitors were touched by the line: "I only noticed I stayed at home for 15 days every year, but I didn't realize from my parents' eyes that I had been away from home for 20 years," actress Kong Wei recites.
"It was really touching, and it made me realize that I am really important to my parents. All I wanted to do after listening to it was to go back home and spend more time with them," says Sina Weibo user Zhuizhumengli, a visitor to the exhibition.
Visitors can get a sense of what it is like to grow old when they enter an eight-meter-long corridor at the exhibition. As they move forward, they have to increasingly bend and lower their heads, and will find it more and more difficult to walk because of the design of the corridor floor.