After the birds have flown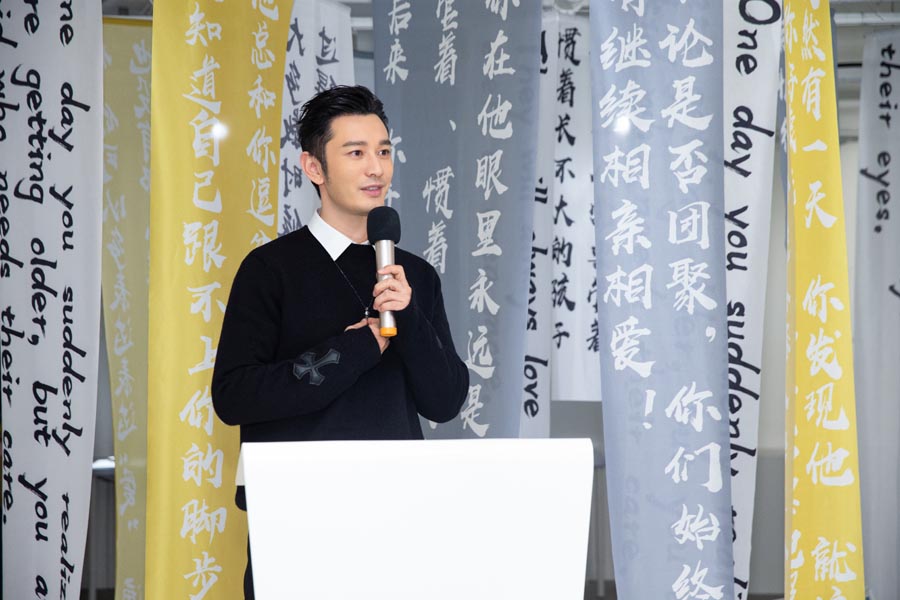 The final section has an arched wall on which viewers can see positive words like "time", "parents", "brothers", "health" and "warmth" sinking down out of sight. When people reach out and try to stop them from sinking, words like "love" will pause, but others like "time" just fade away.
"Although you cannot stop the passage of time, you can focus on many other things in life like love," says Gao.
According to the exhibition, China has over 249 million people above the age of 60, among which half are considered to be empty-nesters.
"The phenomenon of empty-nesters is quite a challenge since old people's needs are not necessarily money or other material reliefs. Although many old people have friends and hobbies, they still need their children's love and attention." says Huang.
"Yet, while it's impossible to ask young people to go back home and stay with their parents, we just wanted to raise their awareness of caring for their parents through this exhibition," says Gao.