A crafty concept
Share - WeChat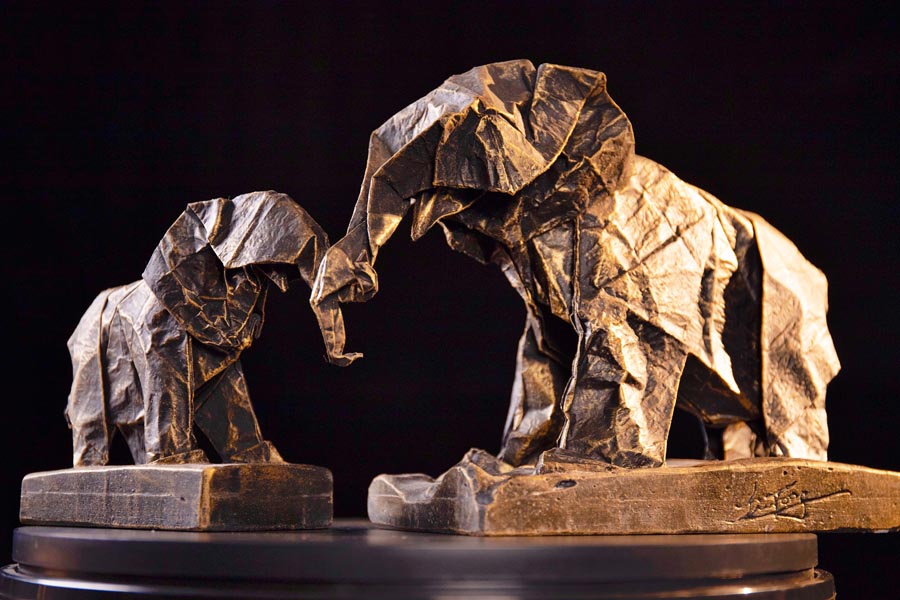 Celebrities turn detective for a creative TV show which lauds the spirit of China's craftsmen and women in a fresh new way, Li Yingxue reports.
A special, exquisite invitation made of chocolate, bearing an enigmatic challenge, lured the five "detectives" to the wedding. The challenge stated that four items made of chocolate were hidden somewhere at the wedding venue, disguised as everyday objects. The challenge was to find them all.
Maybe it was the skill of the chocolatiers, or perhaps it was the work of a secret saboteur, but the detectives failed to discover any of them.
It turns out that the desk at the entrance to the venue, a plate holding some candy, a ticking clock and a statue of Cupid were deftly disguised confectionary.
It was a scene from an episode of a new variety show that premiered on April 18 on Hunan Satellite TV named Qiaoshou Shentan (meaning "the craft detectives"), which aims to show the audience how magical handicrafts can be.
Five episodes in and the show is already a hit on micro-blogging platform Sina Weibo, having been discussed more than 12 million times, in posts that had been read 1.4 billion times. Numerous viewers have been impressed by the craftsmen's work and showed interest in trying their hand at recreating some of the handiwork demonstrated on the show themselves.
Xu Qing, 49, producer of the show, came up with the idea for the show at the beginning of last year.
"Our team was inspired by popular short videos of craftsmen, and we noticed that handicrafts have become a new trend among young people, so we were thinking how we could do something that covers this niche field," Xu says.
"This field is a trail set for blazing, but also a challenge at the same time."
The most difficult of which is how to present the craftwork while holding the audience's interest for more than an hour.