African nations remain vigilant on health
Share - WeChat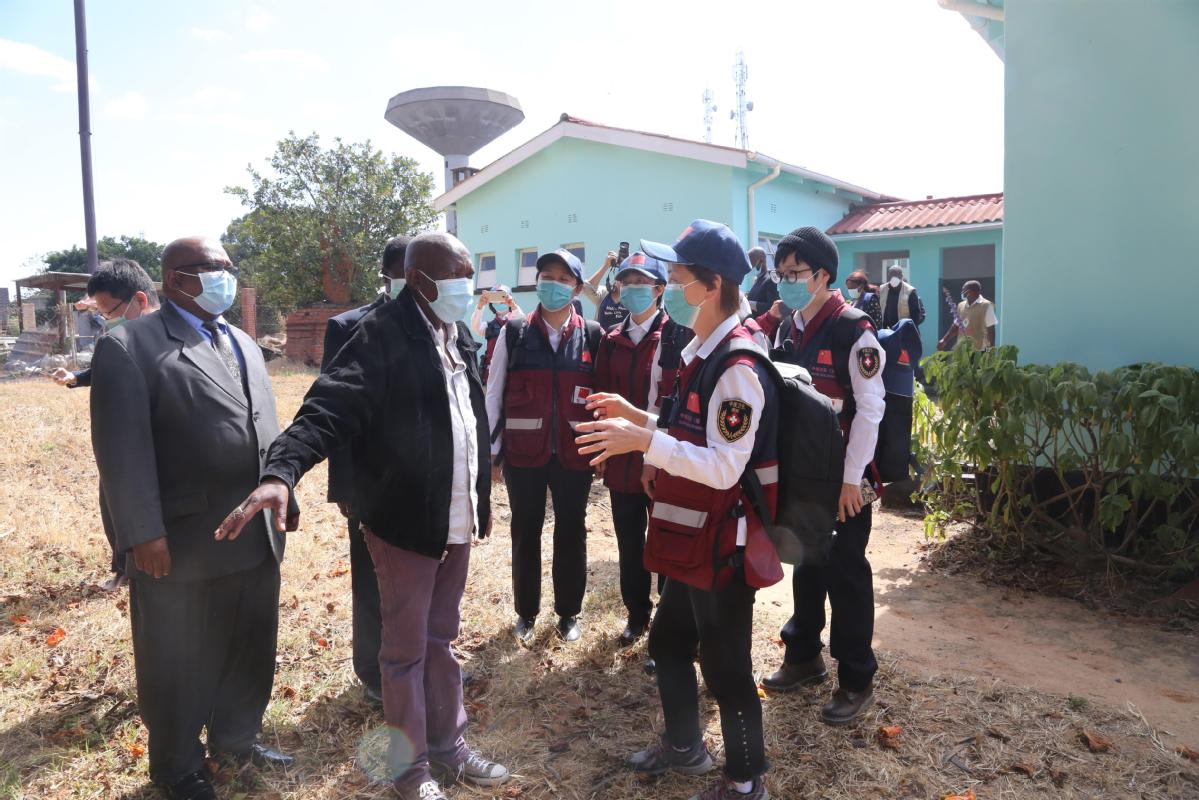 Restrictions eased in some areas, but threat continues
Editor's note: The world faces huge challenges during the COVID-19 outbreak, and maybe even greater ones when it is over. Here, in the 12th part of a series titled "One World, One Fight", we look at how countries can work together to fight the virus and meet the challenges when the pandemic ends.
For the past few years, Andrew Gatera has run a travel agency catering to visitors from around the world wishing to visit Rwanda and other East African countries.
He said his business was very promising until the COVID-19 pandemic struck the continent, totally changing people's lifestyles and ravaging economies.
Gatera, 34, managing director of G-step Tours, based in Kigali, the Rwandan capital, said that even though some African countries have started to lift lockdowns imposed to contain the novel coronavirus outbreak, the situation is still difficult, especially for the tourism industry.
Since the outbreak emerged in Rwanda in March, his company has halted nearly all its business.
"We have had so many cancellations from clients who were supposed to visit Rwanda and elsewhere in East Africa," he said.
Gatera, who is uncertain about the future of his business, frequently asks people if they will have the confidence to travel again soon, or if they will only start thinking about doing so next year.
He also said his family and friends have become accustomed to wearing face masks and keeping at least 1 meter apart from each other.
Meanwhile, in Cairo, the Egyptian capital, Michael Lee, 36, business manager at a Chinese internet company, said all commercial visits to clients have been canceled, and he has to rush home each day before a curfew takes effect.
"Some of my friends in Africa have returned to their home countries, as they are concerned about the spread of the virus as well as the limited medical services in Egypt," he said.
More than three months after Africa's first coronavirus case was reported on Feb 14 in Egypt, the outbreak has spread to all 54 countries on the continent.
According to the Africa Centres for Disease Control and Prevention, there were 147,099 confirmed cases across the continent as of Monday, with 4,228 deaths. South Africa, Egypt, Algeria and Morocco are among the hardest-hit countries.
Some African nations have recently started to gradually and cautiously ease anti-coronavirus measures to help life return to some semblance of normality and for economies to recover. Others have extended lockdowns or strengthened containment measures to avoid a rise in the number of new infections.