Harsh words in final debate
By ZHAO HUANXIN in Washington and HENG WEILI in New York | China Daily Global | Updated: 2020-10-23 09:14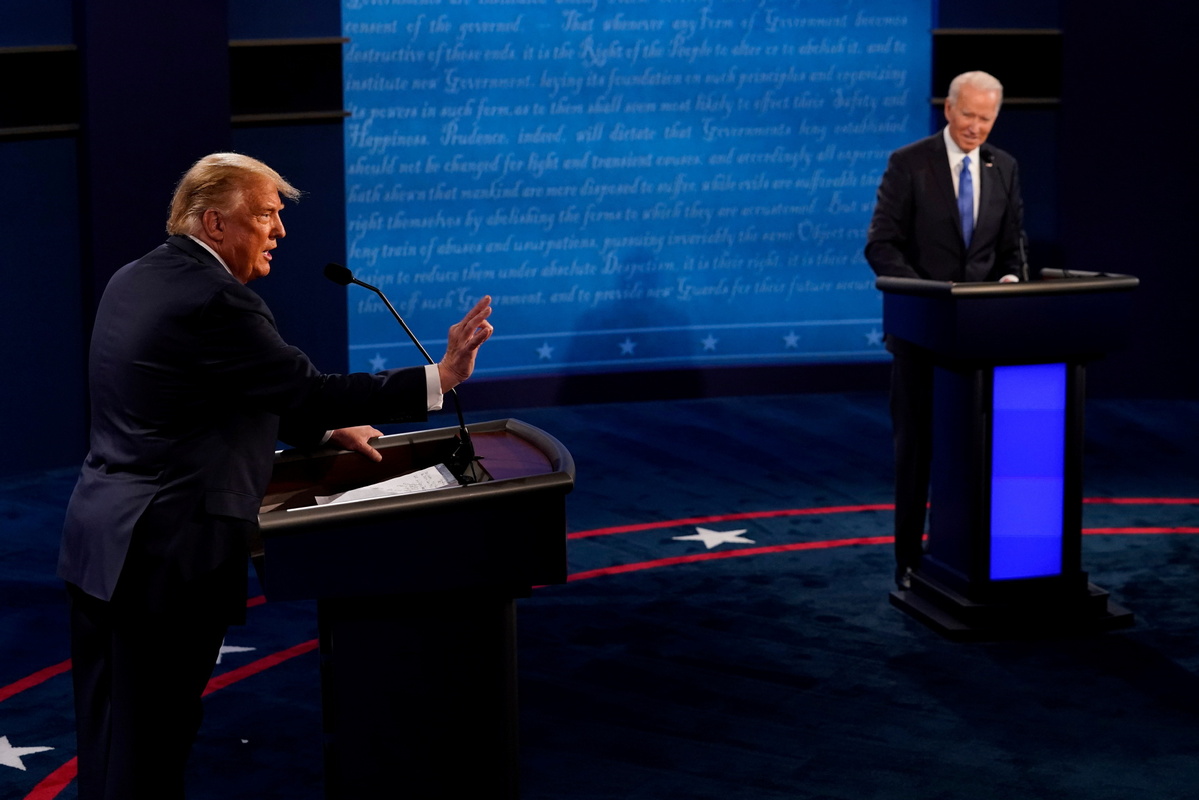 "They're shut down so tight, and they're dying," Trump said of Democratic states. "I have a young son. He also tested positive. … It just went away. People are losing their jobs. They're committing suicide."
A record 47.6 million Americans had voted in the 2020 general election ahead of the debate, representing 34.6 percent of the total ballots cast in 2016, according to data released by the University of Florida's US Elections Project Thursday.
The two candidates clashed on Russia and Ukraine.
"They spied on my campaign: Trump said. "Mueller spent $48 million and they found nothing wrong."
"Not one single solitary thing was out of line (in Ukraine)," Biden said. "The guy who got in trouble in Ukraine is this guy."
On healthcare, Trump said: "We have 180 million people out there that have great private health care. … They want to terminate 180 million plans."
"I think healthcare is not a privilege. It's a right," Biden said. "I am very proud of my plan," which he said would be called Bidencare. "How many of you are rolling around in bed wondering what in God's name would happen if you get sick."
On the minimum wage and small businesses, Biden said: "We should be bailing them out now, those small businesses.
Trump said that in "some places, $15 (an hour minimum wage) is not so bad".
There also was a clash on immigration, particularly on children being separated from their parents.