Harsh words in final debate
By ZHAO HUANXIN in Washington and HENG WEILI in New York | China Daily Global | Updated: 2020-10-23 09:14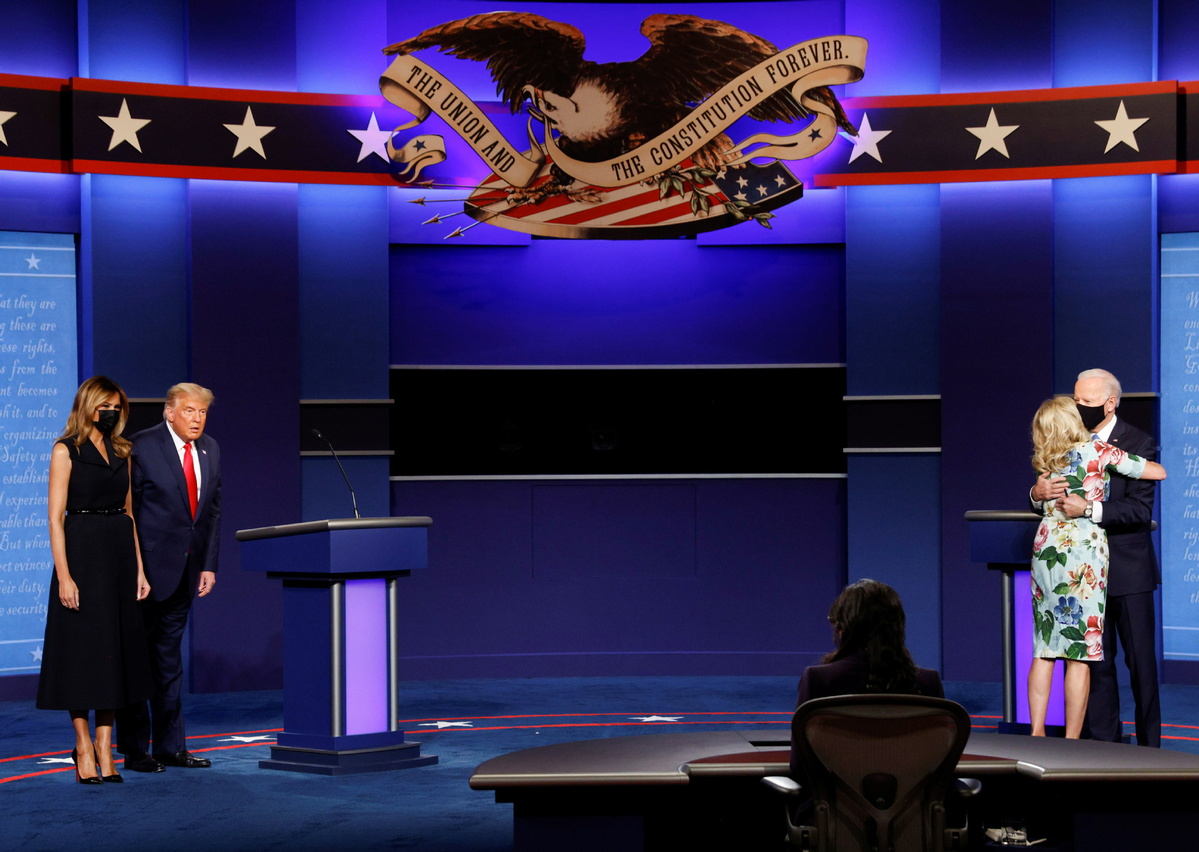 "Those children are brought here by coyotes (runners)," Trump said. "They (the Democrats) built cages. They used to say I built the cages. Then it was determined they were built in 2014. A lot of these kids come over without their parents."
"Kids were ripped from their parents' arms and they were separated," Biden said.
Cal Jillson, a political scientist and historian at Southern Methodist University in Dallas, said only a major stumble by Biden could start to close this race.
"Trump has been trailing by seven to 10 points for months, most voters have already made up their minds, and 40 million votes, one-quarter of the likely total, have already been cast, so Trump has to try to induce a Biden stumble," Jillson said.
The topic of climate change made a rare appearance at Thursday's debate.
It is a critically important topic, but to diffuse, not to drive the election, according to Jillson.
"More immediate concerns, like the pandemic and economic recovery, will drive voter choices," he said.
William Banks, distinguished professor emeritus at Syracuse University College of Law in New York, said the debate was unlikely to alter the course of presidential campaigns.
He said polls show that voters are more attentive to climate issues now than before. Trump more or less denies climate change. Biden has a Green New Deal, and he will promote it.