Chinese chipmakers eye global glory
By CHENG YU | China Daily | Updated: 2021-01-11 08:53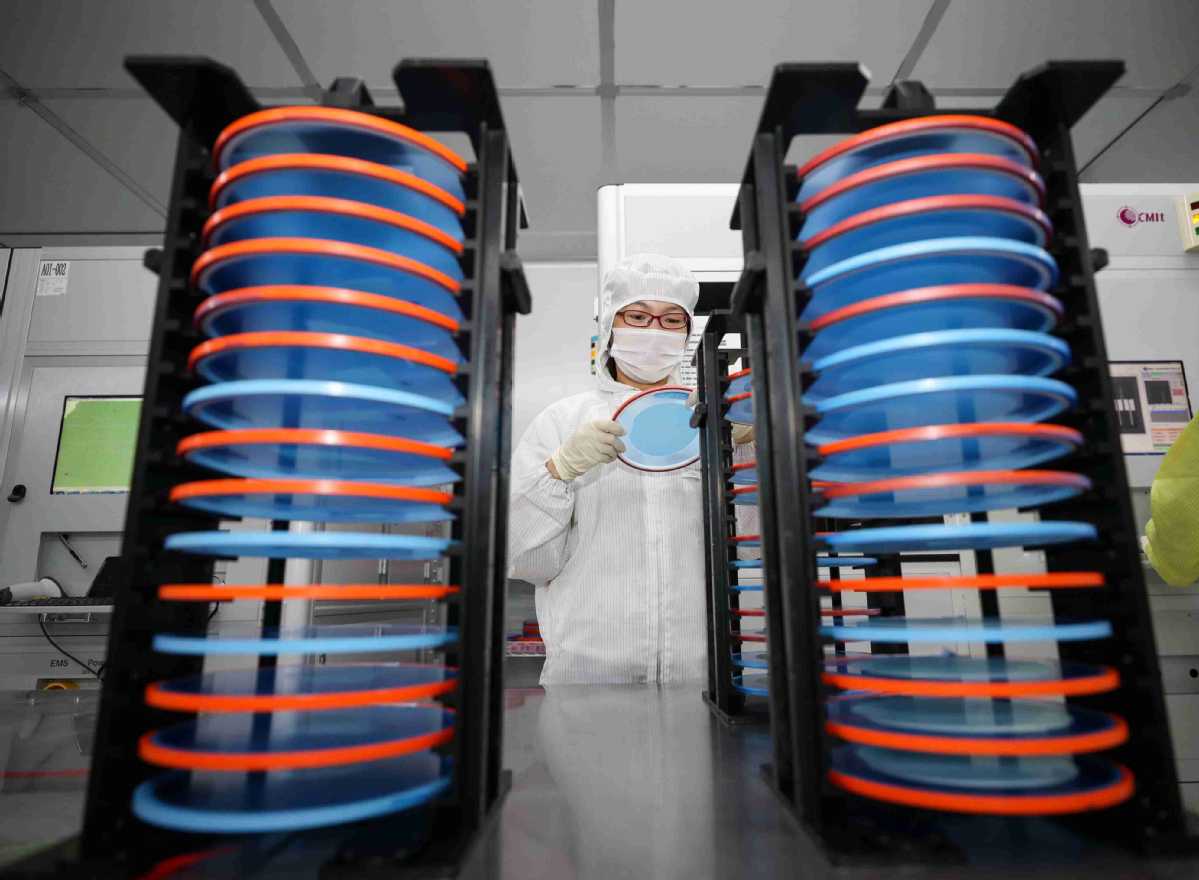 Amid sanctions and uncertainty, domestic firms ride policy support for self-reliance
This year is likely to prove fruitful for Dou Qiang. The president of Tianjin Phytium Information Technology Co Ltd, a Chinese manufacturer of server chips or integrated circuits (ICs), has been busy answering incessant phone calls from prospective customers desperate to receive supplies of chips.
"Demand for chips manufactured by Chinese companies has been very intense these days. The number of buy orders had already hit a record high at the beginning of last year," Dou said.
Demand this year, he reiterated, has been "far more than what was expected". Dou noted the company's best-selling chip was originally estimated to reach 1 million units in shipment by the end of last year, but he did not expect the figure would be reached by August itself.
His optimism knows no bounds now as the Chinese government has intensified efforts to develop chips at home so as to reduce reliance on the foreign semiconductor industry.
That move toward self-reliance comes amid Sino-US trade frictions, which drove unprecedented levels of enthusiasm as well as capital of Chinese entrepreneurs into the domestic chip industry.
Last year, investors poured more than 200 billion yuan ($30.9 billion)-it was much higher than 70 billion yuan or more seen in 2019-into the country's semiconductor industry. Venture capitalists, private equity firms, and IPOs of startups were some of the sources of funding.
The annual tone-setting Central Economic Work Conference in December highlighted the importance of "technological innovations "to solve major problems that restrict the nation's economic development.
The conference said China will ensure better implementation of key projects targeting breakthroughs in key technologies and solutions to bottleneck problems while encouraging businesses to focus on their areas of strength and forge new cutting-edge technologies.
Zhang Yansheng, chief researcher of the China Center for International Economic Exchanges, said: "It's a clear sign that China, starting from this year, will take the building of self-reliant technological prowess as its fundamental guiding principle."
The nature of world's leading economies has changed significantly. An industrial and supply chain that is shorter, more flexible, and more resilient will better meet the new economic pattern, Zhang said.
Jia Kang, chief economist of the China Academy of New Supply-Side Economics, said that another focus of the conference was on the "bottleneck problems", which refers to technologies at the forefront of innovation and futuristic vision, such as high-end chips.
"Bottleneck problems are where China lagged behind and may be restricted by other economies. It's an area wherein China must make breakthroughs over the next five years and beyond," Jia said.
His remarks come on the heels of the country's latest tax incentive policies for the IC industry in December. The new policy, launched by the Ministry of Finance and three other ministries, stated that qualifying IC companies or projects that have been in operation for more than 15 years and that make 28-nanometer or smaller advanced chips, will be exempt from corporate income taxes for up to 10 years.
Companies producing 65-nanometer to 28-nanometer chips will get five years of tax exemption and a 50 percent discount on the corporate tax rate for the subsequent five years. For such chip manufacturers, preferential treatment begins from the first profitable year.