Shanghai just loves to smell the coffee
Share - WeChat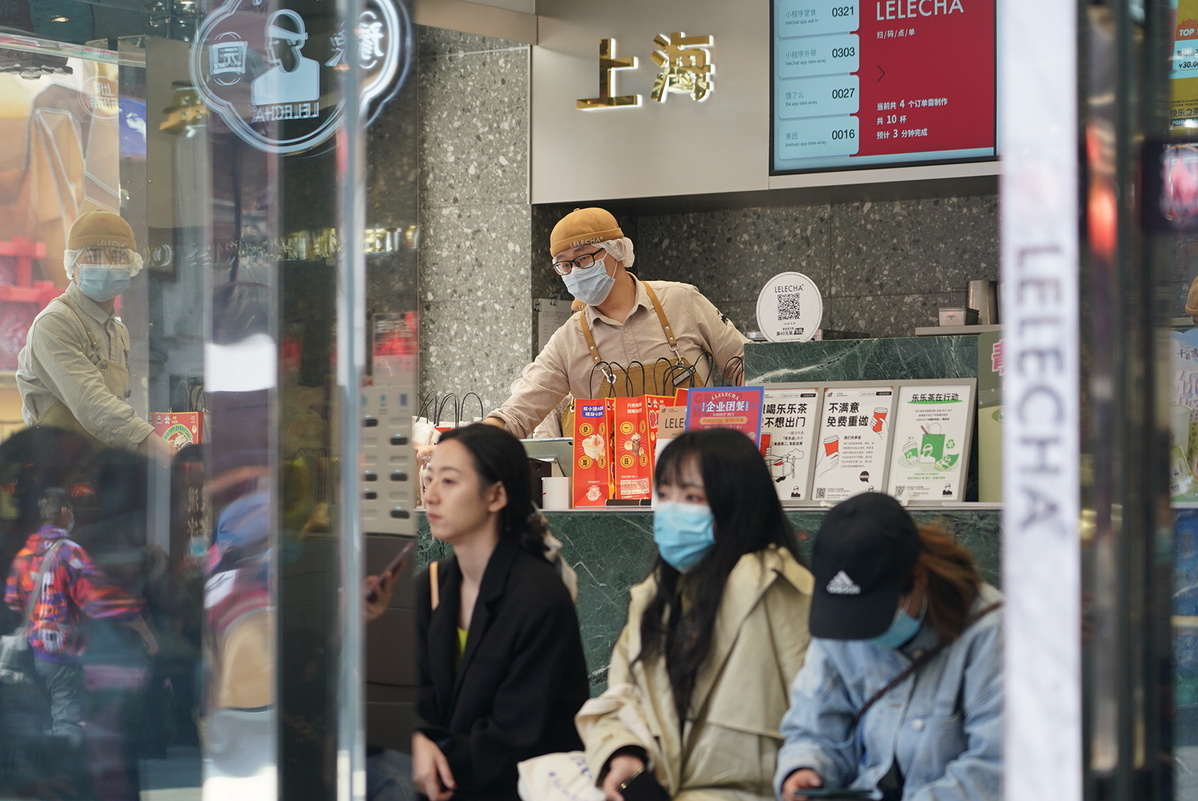 "The Shengchang Cafe was very significant, as it was the first independent cafe in Shanghai and was owned by a Chinese. Xinghualou still exists today and has witnessed the city's entire modern history," Sun added.
In 1917, the number of cafes surged in Shanghai following the start of the October Revolution in Russia. Many Russians who fled to the city lived on Xiafei Road-known today as Huaihai Road-where they opened numerous cafes and restaurants.
Shanghai was named the city with the most coffee shops globally by a report published by The Rising Lab, a research arm of Shanghai media group Yicai, during the opening of the first Shanghai Coffee Culture Week, which ended on April 11.
According to the shopping platform Meituan, the city is home to 6,913 cafes, the most in the world. This figure excludes coffee services offered by convenience stores and fast food restaurants.
Chen Sijie, manager of market consultancy group CBN, said on March 29 during the opening ceremony for Shanghai Coffee Culture Week: "Shanghai is now the most important consumer market in China's coffee industry, as well as a place of innovation in the industry."
The massive presence of Starbucks, which entered the Chinese market in 1999, has largely contributed to Shanghai becoming the world's coffee capital. The United States chain has a record 839 stores in the city.
Canadian brand Tim Hortons, which only entered China in 2019, has already opened more than 100 stores in Shanghai.
Domestic chains such as Luckin Coffee have also played a key role in driving up the numbers. Founded in 2017, it is now the second-largest coffee chain in Shanghai, with 499 stores. It runs 4,507 direct-sale stores in China, the most of any brand, foreign or domestic.
Hou Yongpu, founder of Yongpu Coffee, said: "When a market gets busy, there must be a detonator. In China, it was Luckin Coffee.
"The rapid expansion of Luckin Coffee brought much capital to the market and made consumers pay attention to the industry. Its affordable prices have attracted many people who used to drink milk tea."
Local brands such as Manner, Seesaw and M Stand have also won the hearts of coffee drinkers with specialty offerings.
Manner, which made its debut in 2015 and now has 102 stores in Shanghai, is among the most popular local cafes due to its affordability and focus on sustainability. Customers who bring their own cups receive a 5 yuan (76 cents) discount for each order.
The company recently made headlines after securing $1.3 billion (8.5 billion yuan) in Series A funding-the level of investment in a startup that follows initial seed capital.