Shanghai just loves to smell the coffee
Share - WeChat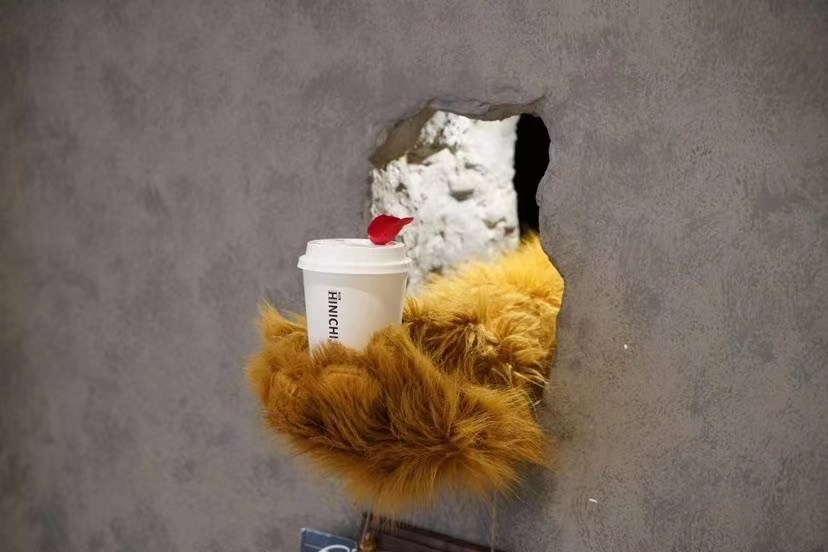 Qiao Coffee, a subsidiary of long-established food company Qiaojiashan, is pairing its coffee with traditional dim sum. Its best-selling coffee is hand-brewed and made from rare Guixia beans.
Convenience stores such as Family Mart, Lawson and 7-Eleven have also jumped on the bandwagon by introducing coffee areas and charging as little as 10 yuan for a cup of fresh coffee.
The Shanghai Museum even turned to the increasing popularity of coffee to promote itself by holding an event at which a special printer reproduced the institution's logo on latte foam, along with images of relics.
Innovative market players have added novel flavors to their coffee. For example, local brand Yongpu Coffee collaborated with Filipino food producer Oishi to create salted egg-flavored coffee.
Lin Tung-Yuan, winner of the first Taiwan Barista Championship in 2004 and also an adviser for Shanghai Coffee Culture Week, said: "The growing number of places selling coffee is a reflection of local residents' upgraded consumption. Unlike restaurants, a coffee shop is more for leisure."
Industry experts have noted that e-commerce could play a significant role in shaping the future of coffee in Shanghai.
Wang Zhucen, founder of industry group Jasblu Coffee, said about 70 percent of restaurants, including cafes, will transform themselves into smart establishments supported by independent ordering, self-service, big data and artificial intelligence.
"It has been less than two years and (express retail service) Starbucks Now already accounts for 30 percent of overall sales. Meanwhile, takeouts account for 15 percent of Seesaw's total orders and Yongpu Coffee only sells online. This is a sign of the direction the coffee market is taking," Wang said.
"With increased labor costs, intelligent self-service coffee machines and ordering systems will become essential in the future."