Villagers embrace solar energy project in Shanxi
By ZHU LIXIN in Hefei and SUI RUISHENG in Yuncheng, Shanxi | CHINA DAILY | Updated: 2021-09-13 09:06





Share - WeChat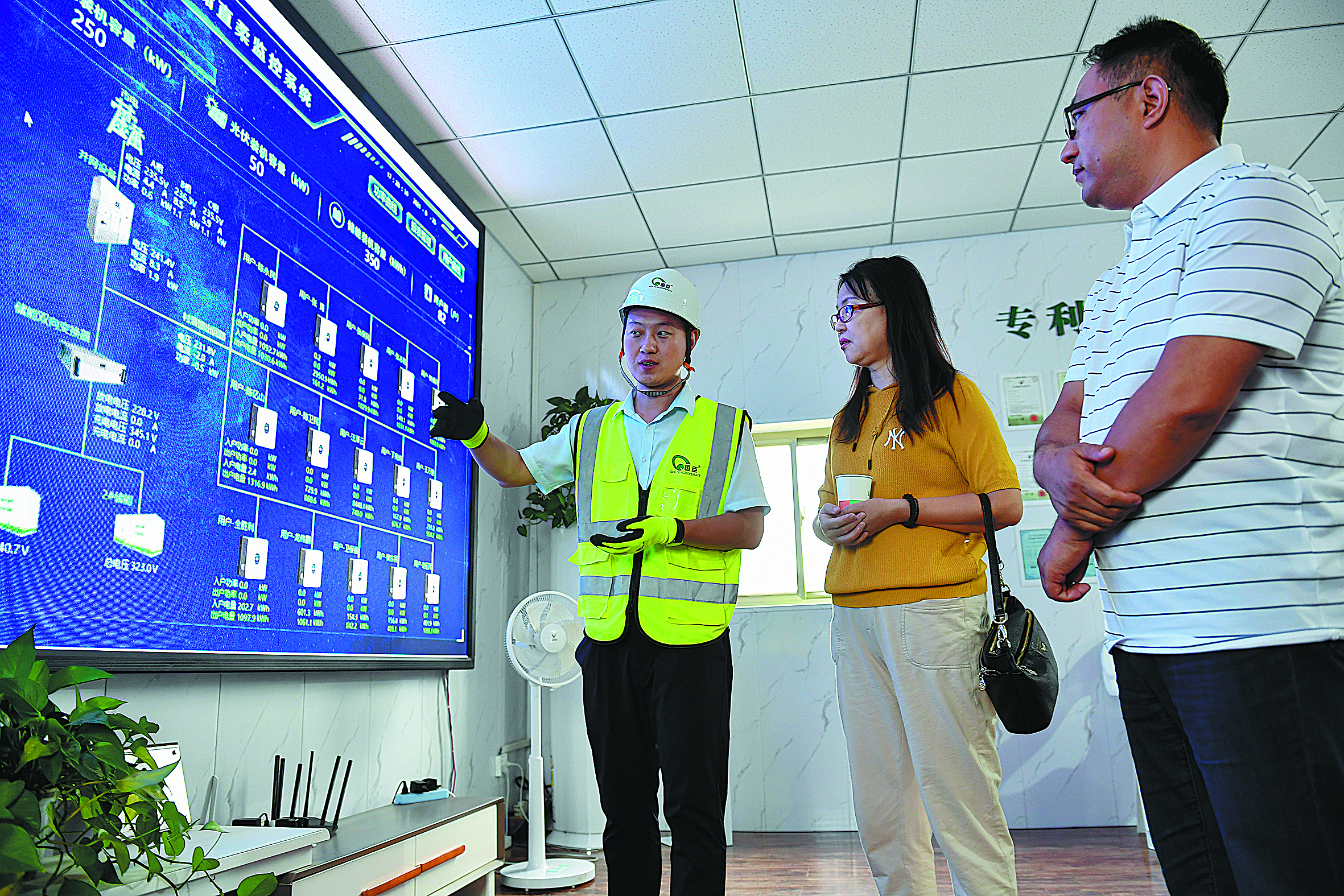 "The system consists of solar panels, batteries, a converter to handle direct current and alternating current, and electrical appliances that apply both types of current."
Chen Wenbo said the idea for the network was put forward by Jiang Yi, a member of the Chinese Academy of Engineering and director of Tsinghua University's Building Energy Research Center in Beijing.
In 2014, the eastern province of Anhui began to promote solar power generation, starting in rural areas. The power generated goes to the overall grid, helping families earn more. Such measures have since been widely adopted to alleviate poverty.
In Anhui, residents still consume power from State Grid, according to Chen Wenbo.
State Grid buys the power for about 0.33 yuan (0.051 cents) per kWh and sells it to consumers for about 0.48 yuan per kWh.
"Direct current electricity is generated by solar photovoltaic power, but it needs to be converted into alternating current before going to the power grid," Chen Wenbo said, adding that some 16 percent of electricity can be wasted during the conversion process.
However, he said lost energy is just a minor problem, compared with others.