Villagers embrace solar energy project in Shanxi
By ZHU LIXIN in Hefei and SUI RUISHENG in Yuncheng, Shanxi | CHINA DAILY | Updated: 2021-09-13 09:06





Share - WeChat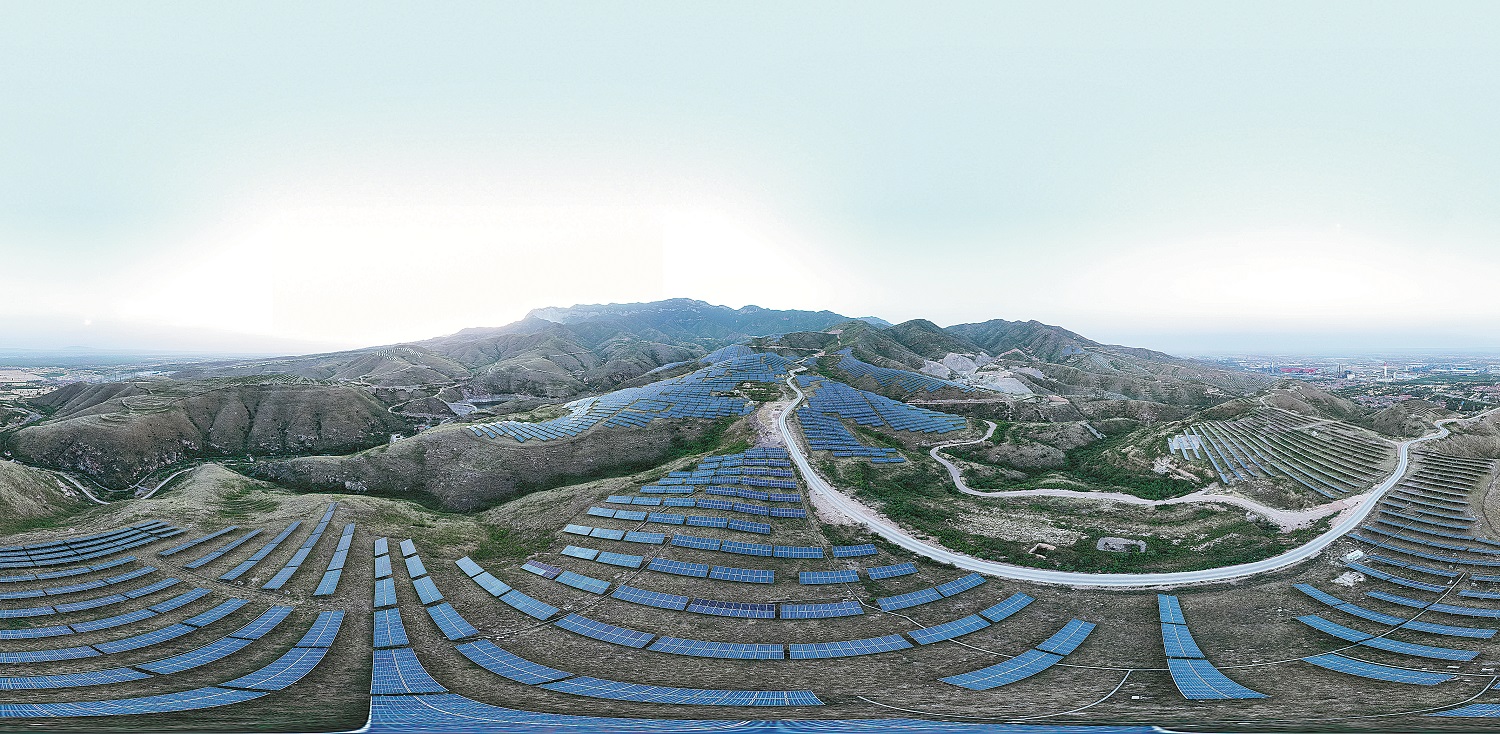 In Zhuangshang, for example, the local network will operate independently of the overall grid, with power cut and restored when needed.
Jiang said that in contrast to urban residents, those living in rural areas use more mobile machinery, including agricultural vehicles, which can be powered by batteries.
Coal used to fuel the heating system in Zhuangshang was replaced by electricity by 2018, and the villagers are also using more electricity instead of firewood for cooking.
Villagers charge their batteries during peak hours for power generation, while a large-capacity power bank meets demand at night, Chen Wenbo said.
Air conditioners use alternating current. Variable frequency models also use this type of current with some minor adjustments, which cost about 100 yuan for each machine, he added.
Chen Wenbo and other experts are hoping the China Household Electrical Appliances Association modifies some major national standards to make air conditioners compatible for both alternating current and direct current.
Li Junlong, deputy mayor of Ruicheng county, said the new power network in Zhuangshang will be completed soon and there are plans to extend it to more villages this year.
The network is one of the measures aimed at meeting the county's ambitious target to peak its carbon dioxide emissions in five years and achieve carbon neutrality by 2035, a pace significantly faster than the national goal.
While the nation plans to peak carbon dioxide emissions before 2030 and achieve carbon neutrality before 2060, the NEA pledged earlier this year to support regions with good conditions to achieve these goals in advance.
Hai Shiqiang contributed to this story.