Universal Beijing Resort starts formal operation
Xinhua | Updated: 2021-09-20 16:31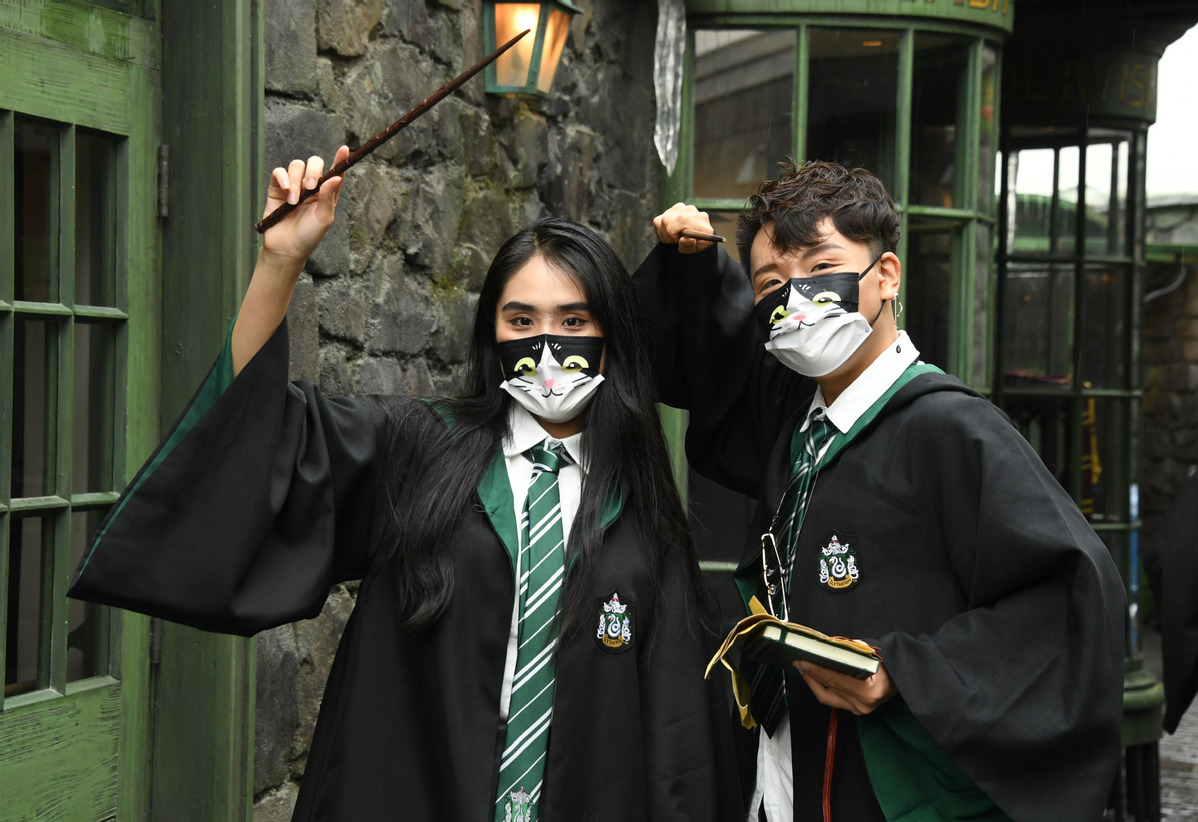 ANCIENT CAPITAL MEETS MODERN RESORT
Relying on world-renowned Intellectual Properties such as Transformers, Minions, Harry Potter and Jurassic World, the Universal Beijing Resort attracted tens of thousands of tourists during the trial operation in early September.
Of the resort's seven theme lands, Kung Fu Panda Land of Awesomeness, Transformers Metrobase and WaterWorld are specially set up for Chinese tourists.
"We take full consideration of the actual needs and cultural preferences of Chinese consumers," said Tom Mehrmann, president and general manager of Beijing International Resort Co Ltd Theme Park and Resort Management Branch.
In addition to Chinese cultural elements, "made-in-China" also shines in the resort. The construction of the Universal Beijing Resort has made use of a large amount of Chinese-made equipment, displaying the strength of China's manufacturing industry.
Walking into the theme land of Jurassic World Isla Nublar, visitors see a rockery standing tall and spring water falling from a height of 50 meters, bringing to mind scenes from a film.
"This giant rockery was built with more than 10,000 steel components by Chinese engineers through computer control and modular construction," said Shen Shuaishuai, with the China Construction Second Bureau Installation Engineering Co Ltd, one of the resort's construction contractors.
More Chinese high-end technologies such as big data, artificial intelligence, cloud computing, 3D scanning, 3D printing, and modern surveying and mapping technology have also been widely applied in the construction process.
"The construction took just two and a half years. The use of Chinese high-end technologies has greatly shortened the construction period," said Wang Tayi, general manager of Beijing International Resort Co Ltd.