Changing stages
By Chen Nan | China Daily | Updated: 2021-10-14 09:03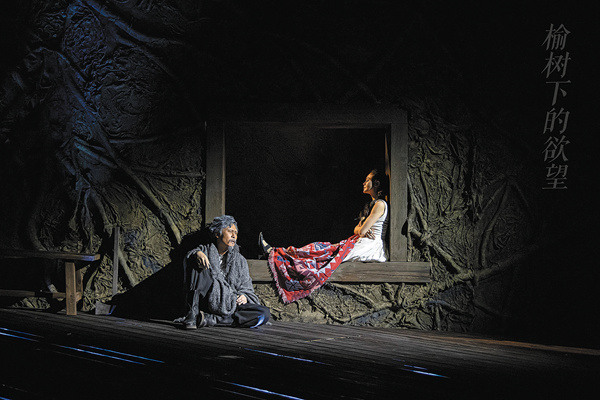 "Eugene O'Neill was one of Cao Yu's favorite writers. Cao Yu's classic work, The Wilderness, reflects the influence of O'Neill on him," says Ren, adding that another new venue inside the Beijing International Theater Center, which has a capacity of 700 seats, is named after Cao Yu.
He also notes that the core mission of Beijing People's Art Theater is keeping alive the tradition of the pioneers of Chinese dramatists, like Cao Yu, by restaging classic Chinese plays.
It's also important for the theater to open up to classic plays of the world, which offers a platform for international cultural exchange, he adds.
In 2007, the theater company had also adapted Desire Under the Elms into Chinese. Ren was the director of that version of the play.