Changing stages
By Chen Nan | China Daily | Updated: 2021-10-14 09:03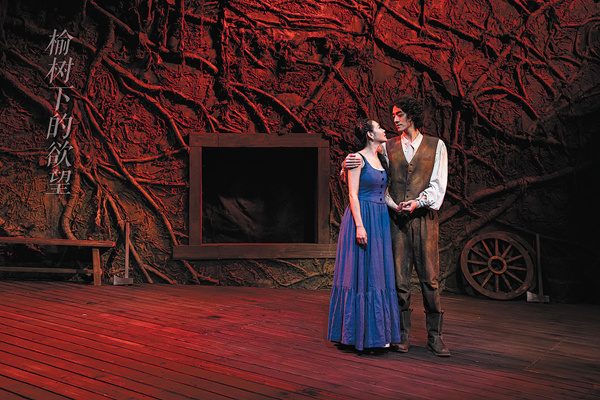 "It's an honor to join a play by Beijing People's Art Theater, which is considered the flag bearer of Chinese drama and is known for its good traditions and work ethic," says Zheng.
"I read Desire Under the Elms when I was a student of the Beijing Dance Academy and I loved it."
Zheng describes the role of Eben Cabot as a young man "haunted by his dead mother's ghost, resenting his father and struggling with his love".
"I tried to bring out Eben's fragility and violence-both caused by his family tragedy and the lack of love-through my acting," he says.