Changing stages
By Chen Nan | China Daily | Updated: 2021-10-14 09:03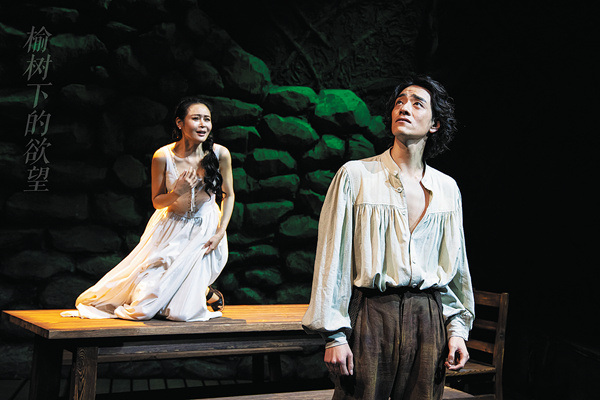 "When I read the work, I gained a fresh perspective about the story and each character, compared to 14 years ago when I directed the play. The story puts an emphasis on the lustful nature of the characters and is compelling and intense," says Ren.
"The stage set, costumes, cast members and theater-everything new is making this play a fresh experience for the audience."
Actress Yu Mingjia plays the role of Abbie, a "seductive controller" and "a desperate lover", as Yu describes her.
"Her love is overwhelming and she does everything to keep that kind of love, which makes her a sad story," says Yu.
According to Ren, Beijing People's Art Theater has a long tradition of training its own actors and actresses.
During recent years, it has been inviting actors and actresses who don't work with the theater to join the theater's plays, hoping to bring a sense of freshness to the audience.
Actor Zheng Yunlong plays the role of Eben Cabot in this play. Known for his roles in musicals, the 30-year-old has been doing rehearsals at Beijing People's Art Theater over the past two months.