Search continues for 4 geological workers in Yunnan
By Li Yingqing in Kunming and Zhou Huiying | chinadaily.com.cn | Updated: 2021-11-19 17:30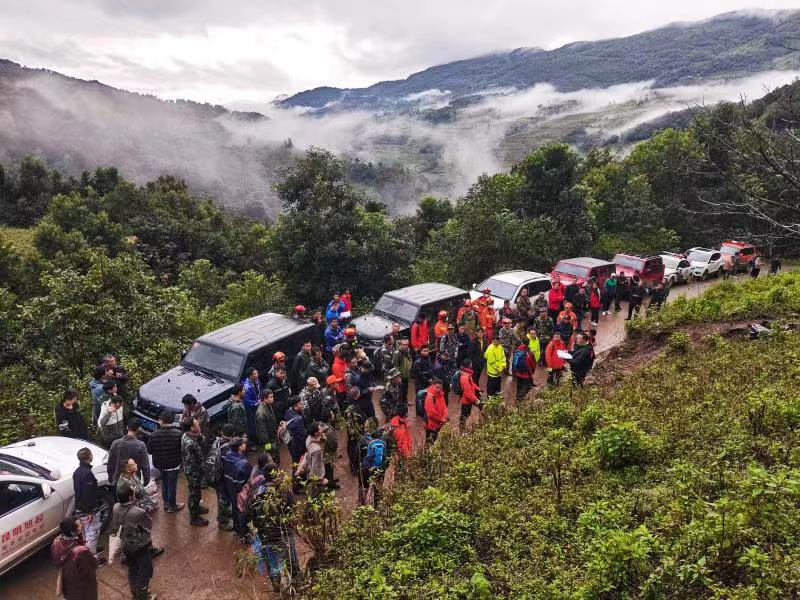 Rescue workers from Zhenyuan county, Pu'er city in Yunnan province are working to search for four geological workers reported missing since Nov 13, local government said on Friday.
At around 7:30 pm on Monday, the county government received a report that four staff members of the Kunming Natural Resources Comprehensive Survey Center of China Geological Survey have lost contact with the center since they entered the Ailao Mountains on Nov 13 in the county.
"After receiving the report, the county government immediately set up a rescue headquarters, dispatching eight teams including over 1,370 rescue workers with 15 vehicles, 18 satellite phones, eight drones, five helicopters and three sniffer dogs," said Zhang Zhaohui, deputy head of the county and deputy director of the headquarters. "Rescue workers spent over 16 hours every day in the mountains, but got no helpful information."
Geographical environment in the mountains is very complicated, especially with continuous rain and fog, which could make search and rescue work difficult, CCTV News reported.
"It rained from Sunday to Wednesday and turned sunny in the last two days," he said. "As of Thursday evening, no missing member had been found, and search and rescue work is still ongoing."