Iran's proposals lead to pause in Vienna nuke talks, mounting uncertainty
Xinhua | Updated: 2021-12-05 10:43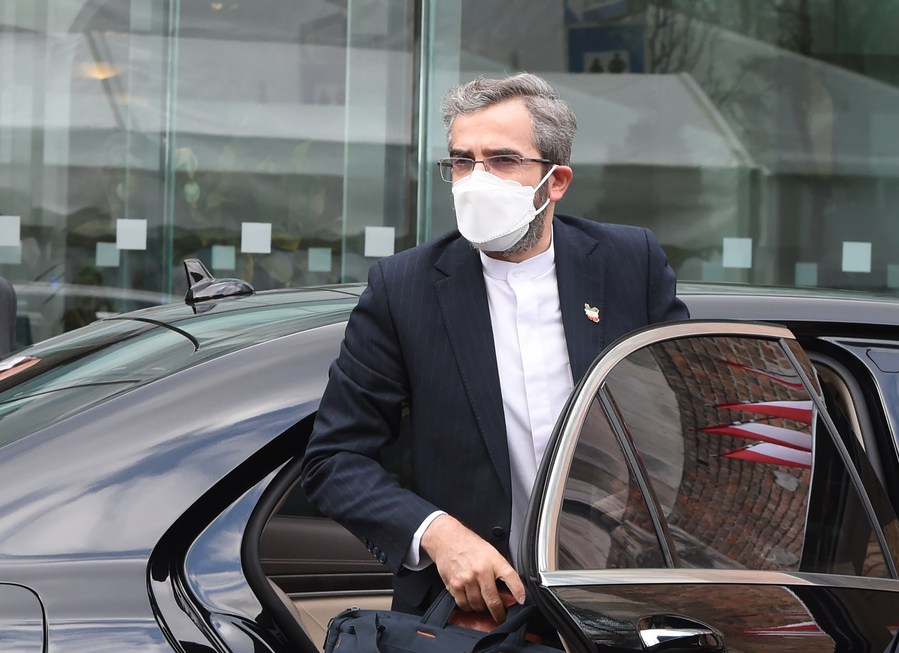 NEW GAPS
"It was emphasized that the proposals of Iran on the removal of illegal and oppressive sanctions and the nuclear issue are on the table," Iran's top nuclear negotiator Ali Bagheri Kani told Iranian media on Friday in Vienna.
Since the European representatives needed to consult with their capitals for a "documented and reasonable response" to these proposals, it suggested that the talks be suspended for a few days, he was quoted by Iranian news network Press TV as saying.
The response from other sides to Iran's proposals would be the base for further negotiations, Bagheri Kani said, adding the European parties were not "satisfied" with some parts of Iran's proposes.
After "thoroughly and carefully" analyzing the proposals by Iran's new delegation, senior officials from the three European countries said in a Friday statement that Iran "has backtracked on the diplomatic progress made" by demanding "major changes," some of which were incompatible with the 2015 accord, formally known as the Joint Comprehensive Plan of Action (JCPOA).
However, Iranian media reported that Iran's proposes are "in full conformity with the JCPOA and the principles contained therein," citing an informed source familiar with the Vienna talks.
It is "unclear how these new gaps can be closed in a realistic time frame," European diplomats said.
These "new gaps" between the European countries and Iran are a continuation of their different opinions about the texts negotiated during the previous six negotiating rounds.
The three European parties want Iran to agree to restart talks from where they left off in June, while Iran's negotiators reiterated that the texts of the previous rounds of talks were only "drafts" and thus they are not legally binding for Iran.
In a more optimistic tone, when commenting on the achievements in the past days, EU representative Enrique Mora, who chaired the Vienna meetings, told reporters on Friday that there had been progress "in the sense that we have had a new Iranian delegation."
Similarly, the talks helped other parties to increase their understanding of the position of the negotiation team of Iran's new government, Wang Qun, Chinese envoy to the United Nations and other international organizations in Vienna, explained on Friday.