Iran's proposals lead to pause in Vienna nuke talks, mounting uncertainty
Xinhua | Updated: 2021-12-05 10:43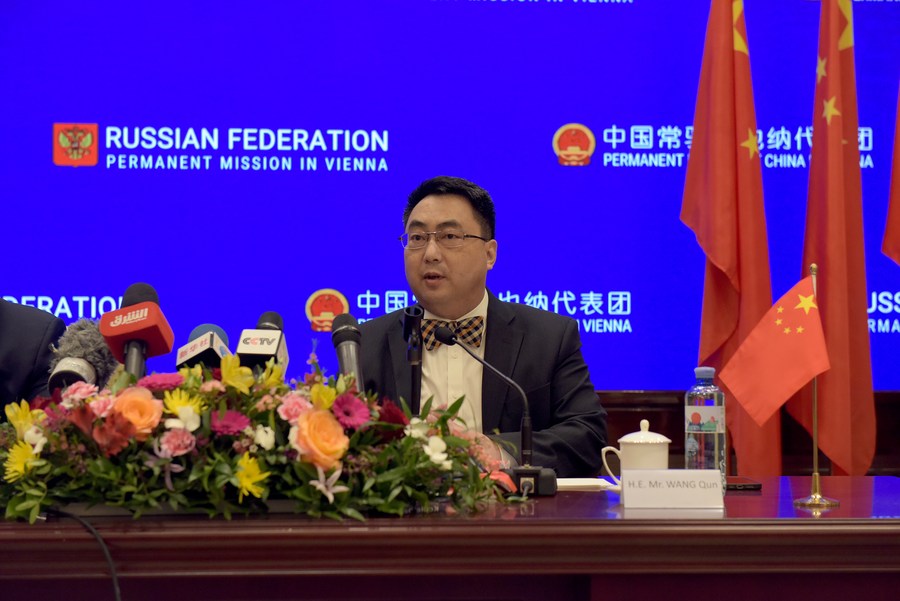 BEYOND VIENNA
Notably, objections against the nuclear talks have also added to tensions and likely complicated the negotiating process.
According to US media, a group of 25 Republican members of Congress has recently written a letter to President Joe Biden, pledging to block any sanctions relief for Iran, and re-asserting the power of Congress to impose sanctions on Iran.
In Iran, because the 2015 agreement failed to provide the economic boost Iran had hoped for, and the United States unilaterally withdrew from the accord in 2018 and re-imposed sanctions against Iran, some hardliners have cast doubt on the nuclear negotiations and tried to hinder the government from making major compromises.
Meanwhile, Israeli Primer Minister Naftali Bennett on Thursday urged an "immediate halt to negotiations" with Iran and "the implementation of tough steps by the world powers" against Iran in a phone call with Blinken, Bennett's office said in a press release.
Israeli media reported on Monday that the Israeli government has been contacting US and European officials over the past two weeks to provide its alleged intelligence that Iran would be taking steps to enrich uranium at a weapons-grade degree of purity.
Iranian Foreign Ministry Spokesman Saeed Khatibzadeh said on Thursday that "delegates in Vienna will not take instruction from Beit Aghion." Beit Aghion, or Aghion House, refers to the official residence of the Israeli prime minister.
"As #ViennaTalks advances, Israeli regime shows its true color again, calling for immediate halt of negotiations," Khatibzadeh tweeted.
Also, in his remarks to the press on Thursday, Bagheri Kani said he warned his JCPOA counterparts on Wednesday about "the outlook and approach of actors outside the talks to negatively affect the negotiation process."
On the prospects of the nuclear talks, Fan Hongda, a professor at the Middle East Studies Institute of Shanghai International Studies University, said Iran understands that the sanction removal, a key to the country's economic development and social stability, will not be achieved without properly handling the negotiations, so Iran has the intention to push forward the diplomacy in Vienna.
"But the outcome depends not only on Iran, but also on the United States, whose unilateral withdrawal from the deal led to the current difficulties," he noted.