Pop star shines like never before
By Chen Nan | China Daily | Updated: 2022-04-09 14:17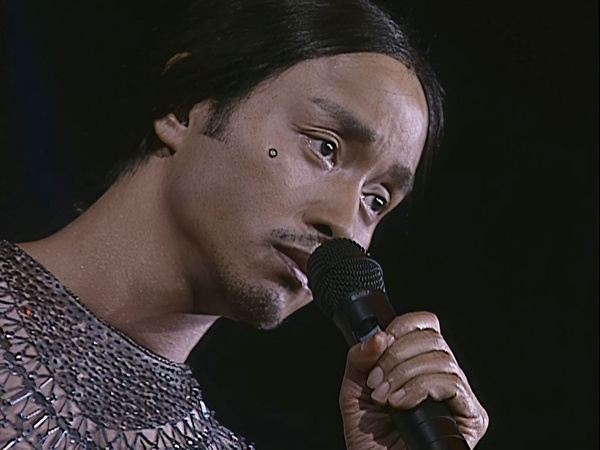 This restored Passion concert was enthusiastically greeted by fans. "Thanks to the technology, showing the magic of transcending time, this is as good as seeing him in person. He is a legend forever," commented a fan who left messages online while watching the video. "It's such a great time to watch him singing all those old songs, which takes me back to the year of 2000," wrote another fan. "He will always be remembered."
The video is from the original copy of the concert provided by the music label PolyGram Records. According to Xia Zhen, a Tencent researcher, who was among the team enhancing the video, the project started only a month ago. It has been given a nearly 4K resolution, and the sound and images have been upgraded.
"We've restored many old photos, movies and TV dramas with the latest technology. Concerts are relatively new to us," says Xia. "With lights, colors and movements onstage, restoring concerts is very different from photos, movies and TV dramas. For example, when frequent lights change, the colors on the faces of the artists onstage change as well."
For Xia, who has been a devoted fan of Cheung, it was an honor to restore such a classic.