How pandemic in US hit Chinese students hard
By CHANG JUN in San Francisco and KAYLA MA in New York | China Daily | Updated: 2022-07-04 07:42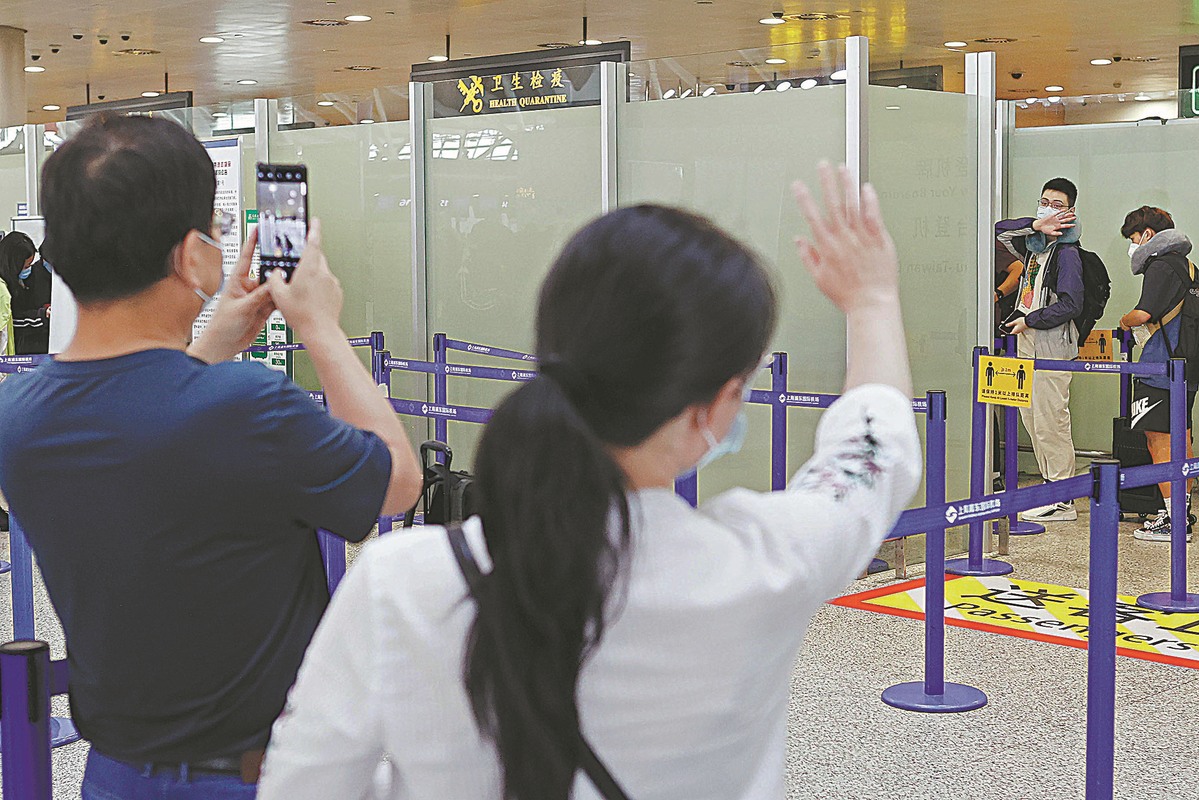 Rising assaults
Stop AAPI Hate, a national coalition with a mission of ending discrimination against Asian Americans, said it received 10,370 reports of hate incidents against AAPIs across the US between March 19, 2020, and Sept 30, 2021.
Emily Chang, a University of California, Berkeley student, said she has curtailed her outings such as dining out, hiking and grocery shopping and stays indoors on campus. Since the mid-2020 attacks on and abuse of Asians have become frequent in Oakland, a city adjacent to the university.
"Senior citizens were assaulted," Chang said. "Merchants in Chinatown were robbed and vandalized. Pedestrians were shoved to the ground."
She is too fearful to walk alone, even in daylight, she said, her fear intensified when her car windows were smashed in her apartment garage So she decided, "OK, enough, I would just be a hermit crab."
By May 2020 there had been more than 100,000 COVID-19-related deaths in the US. That daunting fact and the way the Trump administration handled the crisis drove many Chinese parents to despair.
Chang said that over the past two years her parents in Shandong province, where she comes from, have tried to squeeze in a short video call every day.
"We actually don't have much to talk about, but they just want to make sure that I'm safe here in the US," said Chang, who will enter the University of Pennsylvania this autumn to start studying for a master's degree. "For my parents, that means another two years of worry, panic and waiting."
Cindy, studying communications at the University of Washington in Seattle, experienced her real-life Asian hate for the first time last year. "I was waiting for the bus with my friend when a Caucasian woman approached us," said Cindy, who did not want to be identified fully. "She seemed a bit psychologically unstable."
In a video Cindy shot, the woman, who appears to be in her 50s, approached them and said: "I don't think either one of you has a visa or a passport … You go back where you came from and never step into my country."
'Haunting memory'
Fearing she might hurt them, Cindy and her friend quickly left the bus stop. "But the haunting memory is still with me," she said.
On the US East Coast, too, Asian hate crimes are rampant. One hundred and thirty-one hate crimes targeting Asians were reported in New York last year, compared with 28 in 2020, and one in 2019, police say.
As the pandemic spread in the US in early 2020, the number of infections and the death toll soared. That stirred up public panic and administrative chaos, and more than 1,102 US colleges and universities were forced to close their campuses and move classes online.
On March 7, 2020, the University of Washington became the first large US higher-learning institution to announce it was shutting down in-person learning for its nearly 50,000 students.
"You're all on your own," said Phoebe, who will study at Bard College in Dutchess County, New York, beginning this autumn, and who did not want to be identified fully. She was appalled at the very short closure notice sent by her school two years ago, she said.
"Our campus is in the middle of nowhere and we don't have many resources. The stores were shut down and staff weren't working on campus."
She did not own a car to go out safely to buy necessities, she said.
Henry Luo, a first-year student studying computer science at the University of Washington in early 2020 when his school shut down, said: "I was told to move out of the school dorm in one week, no exception. Not a single school staff member could direct me, or any international students, and tell us what we should do in terms of finding a place to stay while remaining safe."
The 18-year-old had to make cold calls to those he barely knew in the US, looking for temporary accommodation. His parents in China joined him, "harassing" friends and relatives by calling around and bombarding potential helpers.
"Fortunately, my father's business partner in Chicago agreed to 'adopt' me for a while," Luo said, adding that he shuffled from Seattle to brutally cold suburban Chicago, covering himself with full protective gear and daring not to dine or drink during the flight. "As long as the outcome is good, I would say, I would endure."
Xiuchun Feng, a student at the University of Washington in St. Louis in 2020, decided to return to China.
"I'm the only child in my family. My grandparents took care of me when I was a child, and now they couldn't sleep well because of fears for my safety. If I stayed overseas it was going to be torture for everyone."
Another obstacle Chinese students learned to deal with was learning online.
By autumn of 2020, 44 percent of US high-learning institutions had developed full, or primarily online, instruction, 21 percent used a hybrid model and 27 percent offered full, or primarily in-person, instruction.
For those returning to China, living in different time zones while taking online courses has meant a day-night reversal, and that has tarnished their school performance and messed up their daily schedules, they said.
A Chinese student at the University of California, Los Angeles said she needed to take online business classes at 2 am three days a week when she returned to China in April 2020.