Genuine street theater
Share - WeChat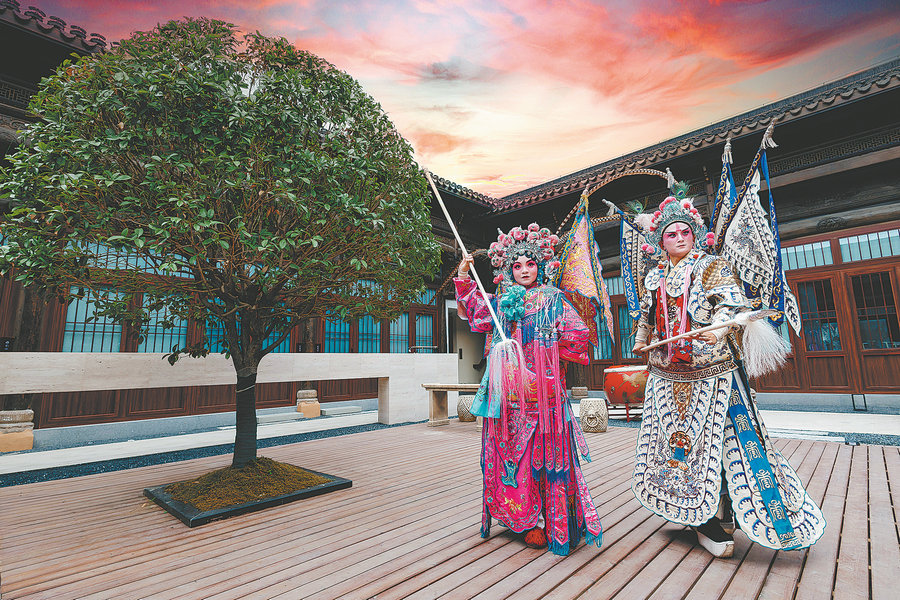 A village in Jiangsu is set to be turned into an 'immersive' setting for a performance of traditional art, Chen Nan reports.
The small village of Shazhuang that is located in Jianhu county, East China's Jiangsu province, nearly 300 kilometers north of Suzhou, has a history of more than 600 years. Buildings from the late Ming Dynasty (1368-1644) and Qing Dynasty (1644-1911), trees that have survived centuries and fish-filled water bodies that allowed locals to make a living, are all there.
The village is set to be turned into an "immersive theater", where visitors will be able to walk through its narrow, stone-paved lanes and enjoy live outdoor performances and interact with the performers.
During the upcoming National Day holiday week, from Oct 1 to 7, Jiulong Immersive, a multidimensional Huaiju Opera show, will make its debut in the Jiulongkou Scenic Area. Nine scenic spots in the surrounding area, such as an old arch bridge, a traditional Chinese pavilion, a teahouse and a small bay, will become performance sites. Even visitors who are unaware of such shows will find themselves experiencing an old-village setting. Ending the program will be a full Huaiju Opera performance, telling the history of Jiulongkou, which will be held in an indoor venue at the scenic spot.