Genuine street theater
Share - WeChat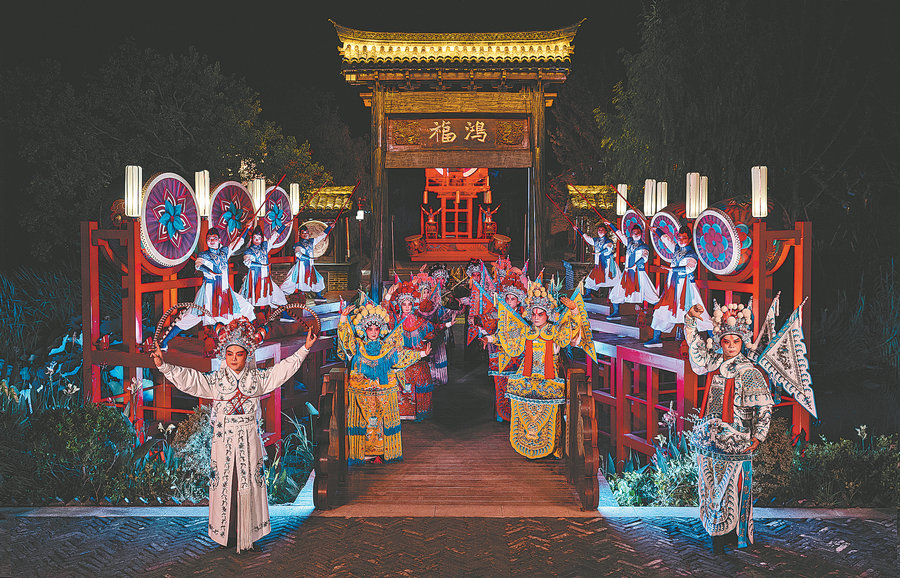 He adds that when it was decided that "Huaiju Opera small town "would be built at the scenic spot, residents of Shazhuang were encouraged to stay and the project has offered jobs to many villagers. Since opening to the public over a year ago, it has attracted about 50,000 visitors every day.
"When I first arrived in the Jiulongkou Scenic Area over six months ago, I was drawn to the beautiful natural scenery. I didn't leave the place for months to do research on Huaiju Opera and the local culture," recalls Gao Yan, one of the directors of the "immersive" program.
"I learned that Huaiju Opera is an old art form, which is still embraced by local people today. Just like karaoke, locals sing the Huaiju Opera songs to entertain themselves. It's part of their daily lives.
"I wanted to create a show which would allow more people, who may not be familiar with Huaiju Opera, to know about it. At the same time, they can experience more of the local culture."
Gao, who graduated from the Beijing Dance Academy in 2006 with a major in choreography, is known for directing shows combing tourism with outdoor performances.
She worked with Huaiju Opera performers, choreographers, acrobats and multimedia artists to create the show, which tells stories about Huaiju Opera with the help of 3D visual effects and projections.
She adds that after the show debuts on Oct 1, the team will adjust it based on audience feedback. It will become a regular feature in the Jiulongkou Scenic Area.