China, Japan enjoy fruits of cooperation
By WANG XU in Tokyo | China Daily | Updated: 2022-09-30 07:03
Trading partners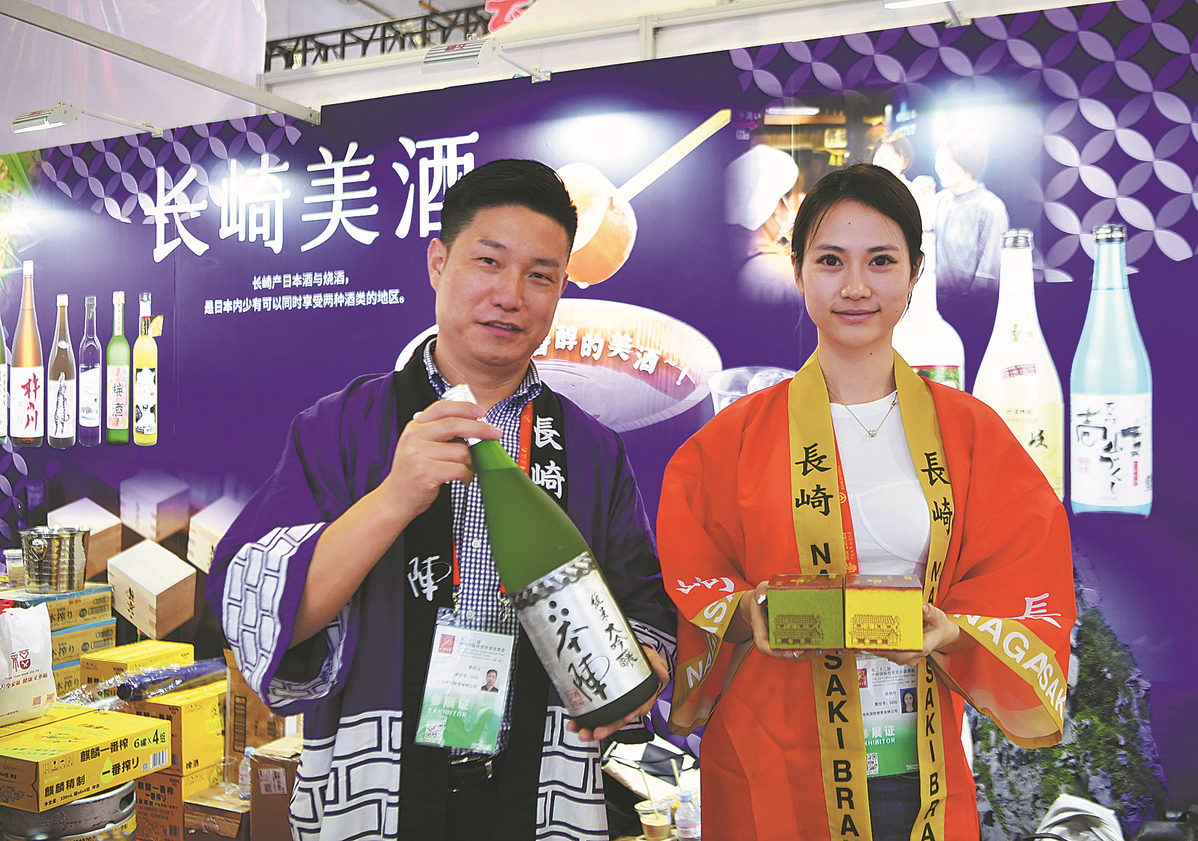 China is Japan's biggest trading partner, with the total value of trade having grown by 113 times since 1972 to $371.4 billion last year.
The economic interdependence between the two countries showed its resilience during the test posed by COVID-19, with China's share of Japan's overall trade recording all-time highs in both total trade and imports in 2020. It was also in 2020 that China surpassed the US as the No 1 importer of Japanese goods. In the first half of 2022, Japan's imports from China increased by 2.4 percent, marking a record high for a half-year increase.
Under the decoupling mindset, the government in Tokyo offered to pay Japanese companies to shift production back home or into Southeast Asia. But a survey conducted by the Japan External Trade Organization last year, covering 679 Japanese firms' Chinese branches and companies, showed that only 3.8 percent of them were planning to shrink their Chinese operations or withdraw from the country in the next one or two years — the lowest figure since 2010.
Another survey, conducted by the Sankei Shimbun newspaper in July, found that out of 118 Japanese firms, more than half answered that business with China should remain as it is or continue to develop. In the same survey, not even one company answered that a significant distance between China and Japan is needed.
"Both Japan and China know well that cooperation benefits both while confrontation serves neither and the development and revitalization of Asia bear closely on the future of China and Japan," said Wang from the CASS. But she also points out that some Japanese lawmakers give priority to politics and ideology. With that approach, it remains to be seen whether the economic aspects of the bilateral relationship can transcend the current political frictions or will be damaged by "shortsighted political agendas".
Commenting on Japan's growing tendency to side with the US to contain China, Makiko Tanaka, whose stint as foreign minister came in 2001 and 2002 in Koizumi's government, said: "Japan's alliance with the United States is a linchpin of our diplomacy, but we should not isolate China. We are just banding together and being confrontational toward China."
She criticized the visit of US House of Representatives Speaker Nancy Pelosi to Taipei in August as an act that escalated tensions.
Yasuo Fukuda, a former Japanese prime minister, said the friction between Japan and China largely stems from the US-China trade disputes, and he takes issue with the suggestion in some quarters that "global trade works better by excluding China".
In an opinion article for China Daily, former Japanese prime minister Yukio Hatoyama said that 50 years ago, great politicians of China and Japan understood that the peace between, and the prosperity of, the two countries and East Asia would not be possible unless Japan and China, as nearest neighbors separated by only a narrow strip of water, established a stable relationship.
"Today, too many people seem to have forgotten the importance of a stable Japan-China relationship," wrote Hatoyama, warning that "the Japanese government should make it clear, both in words and action, that it will adhere to the one-China principle.
"It should also send a message to the United States and Taiwan, voicing its strongest opposition to the road toward possible war. If the one-China principle becomes hollow, it could accelerate an arms race and trigger a conflict in East Asia. That is what no one wants to see."