Diplomatic heroes are box-office kings
By Xu Fan | China Daily | Updated: 2022-10-13 08:06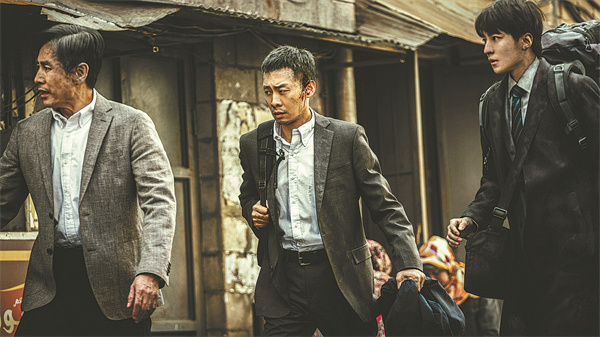 Following a lot of preparation, varying from revising the script over 20 times to spending four months on constructing a full-scale "African town" in Northwest China's Ningxia Hui autonomous region, the movie, featuring hundreds of foreign actors, was shot in around three months, with most of its indoor scenes filmed on several soundstages in Qingdao, Shandong province.
As a female writer, Qin also attempts to add a soft and emotional layer to the tale, which embodies ordinary people's yearning for peace amid the chaos and turbulence in the war-torn country.
Thinking of The Arabian Nights, the collection of Middle Eastern folk tales, Qin says she has read the core message about "stopping slaughter "from the literary masterpiece, thus inspiring scenes in the movie that feature a young girl repeatedly reciting Sinbad the Sailor's voyages, symbolizing the stranded people's strong wish to safely return home.
During an earlier interview, director Rao said the movie helped him and fellow crew members to delve into the lesser-known difficulties and complexities of safely evacuating Chinese nationals from a danger zone.
"Most of the time we see Chinese diplomats, they're dressed in decent suits, being talkative and suave. However, they will be frightened or vulnerable when facing such dangers or difficulties," says Rao, adding that it is why these unsung heroes who escorted their compatriots home, unarmed and forced to think on their feet in trying conditions, are worth respecting.
Currently, the movie has obtained 7.4 points out of 10 on the popular review aggregator Douban, which, according to some critics, indicates a rising popularity of patriotic blockbusters in recent years.
The movie will also be released overseas from Oct 21, with the first markets set to include the United States, Canada, Australia, New Zealand and the United Kingdom, according to the producers.