An ocean of opportunity
China Daily | Updated: 2022-12-03 09:54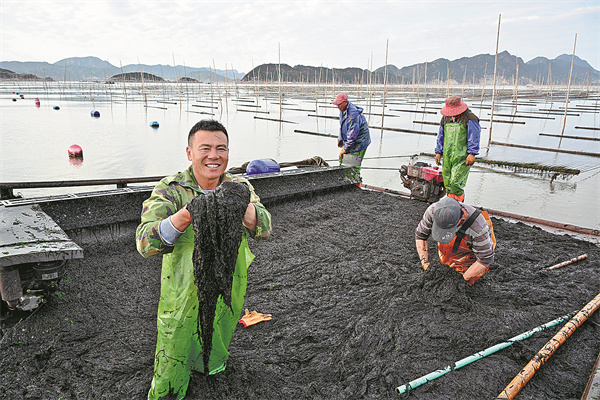 As a result, demand for people who can demonstrate traditional fishing methods has increased, leading to a profession called "model fishers".
Becoming a model fisher in 2006, Yang Xuexiang in Xiapu's Dongbi village has seen her life improving.
"There are more visitors to my village. I built a new house and opened a homestay and a restaurant," Yang says.
Since 2018, the county has vigorously developed tourism and promoted bed-and-breakfast lodge clusters in coastal scenic areas.
"We'll keep developing offshore aquaculture and tourism to make the marine economy a forceful driver for high-quality economic development and common prosperity in Xiapu county," says the county's Party secretary Guo Wensheng.