Imagine a good way to grieve
By Xu Fan | China Daily | Updated: 2022-12-07 06:45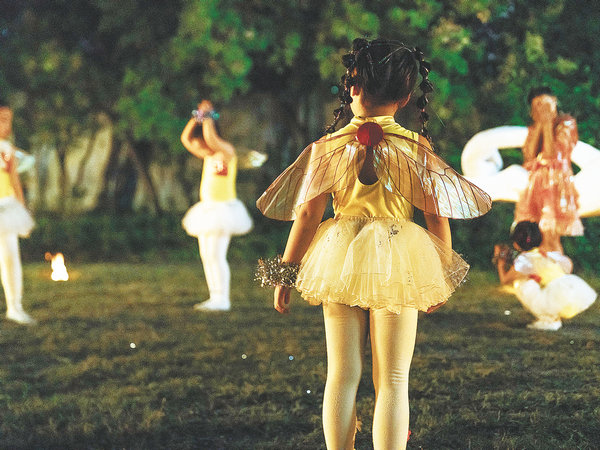 Some viewers comment that the movie, currently ranked 7 points out of 10 on China's popular review aggregator Douban, with its distinctive cinematography that manipulates light and shadow, reminds them of Taiwan art house icon Tsai Ming-liang and Thai director Apichatpong Weerasethakul.
However, Niu believes it's more the slow-paced and exquisitely photographed classics helmed by Taiwan director Hou Hsiao-hsien that have exerted the biggest influence on her cinematic creation.
When she was preparing for the admission exam of Beijing Film Academy, Niu — who now holds a bachelor's degree in animation and a master's in experimental film — was studying the art curricula with a tutor in Wangjing in Chaoyang district.
"Most of my classmates were older than me. We watched a lot of movies during our spare time. I had been obsessed with the movies directed by Hou. He was like a mentor, encouraging me to slow down and take a fresh perspective to observe the world," recalls Niu.