Imagine a good way to grieve
By Xu Fan | China Daily | Updated: 2022-12-07 06:45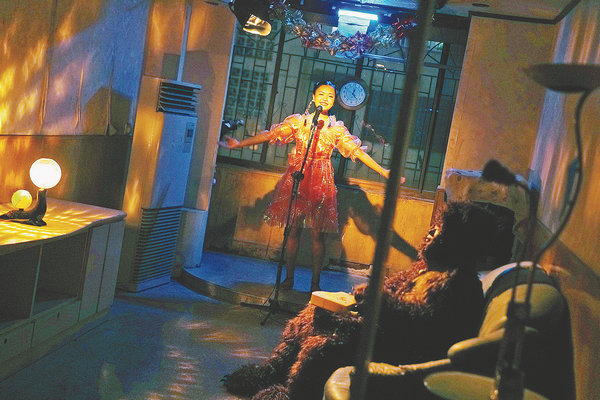 Taking these things as its basis, Niu began to write the script for her feature film, interweaving her memories about Yuhuatang, a lake in a park near her home, and also a section of the moat that encircles the downtown area of Hefei. As an iconic landmark that draws many locals, varying from lovers yearning for a quiet dating site to urban explorers interested in so-called mysteries, the lake has generated a lot of stories, most of which take place during nightfall.
Throughout childhood to adolescence, Niu passed Yuhuatang on her way to school, triggering her bold and interesting imagination. That has been reflected in the movie, where Yuhuatang is featured as the home to "spirits" and "fantastic creatures".
Shot around Yuhuatang and in the apartment of Niu's grandparents, the filming took place between September and October in 2019, with the cast consisting of Niu's friends, relatives and members of the crew.
"My mother has been very supportive since I was young. After seeing that I struggled, but failed, to raise enough money for the production, she sold an apartment which was once purchased for me as a dowry," recalls Niu, adding that her mother is not rich and the apartment was almost all she could afford then.
Reprising her role from the 2013 short movie, also set in Yuhuatang, the feature casts Ye Zi, a close friend of Niu, as the college student Yezi, and Zheng Shengzhi, Niu's grandmother, as the protagonist's grandmother.
"When I was studying in second grade at my primary school, Ye was transferred to my school. We have grown up together and been friends for many years. She is a bit shy and introverted, and it took some time to persuade her to quit her job and act in the movie," recalls Niu.