Students take to the road to broaden their horizons
Share - WeChat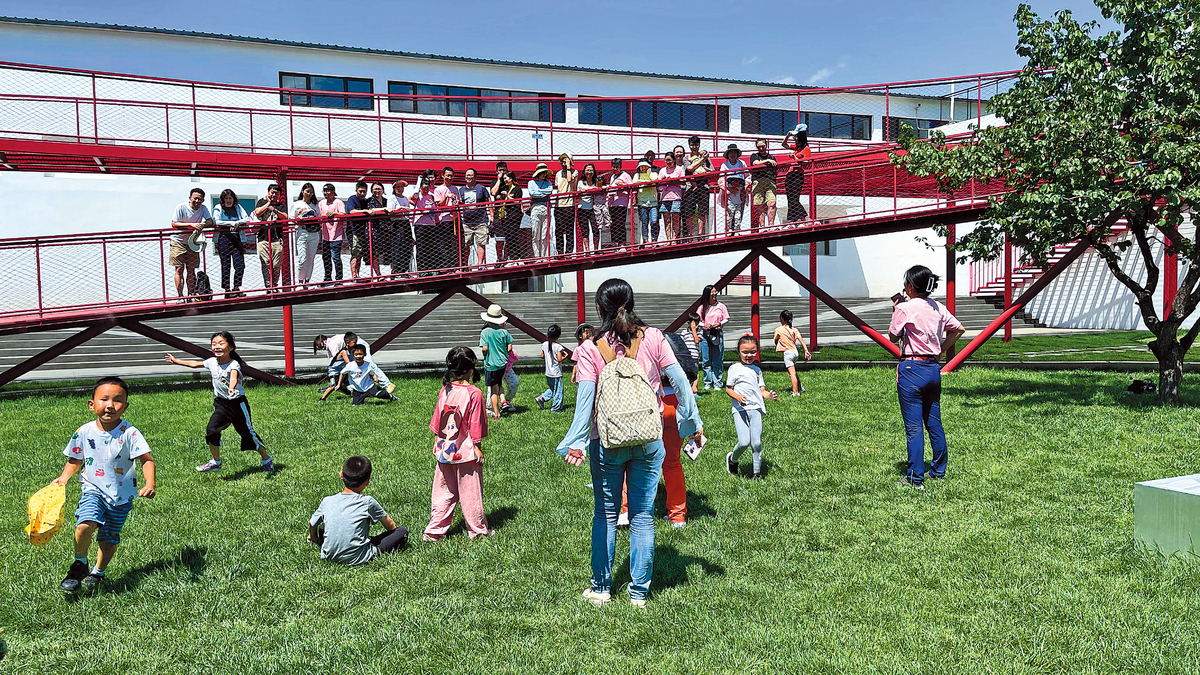 Fully booked
Li Junman, who has run the Hi Ma Ma resort in Beizhuang village, Miyun district, northeastern Beijing, since 2021, said, "Our summer camps this year are already fully booked."
The resort, situated on the site of a former textile factory, provides happy educational experiences for children and their parents during their stay.
"We mainly target primary and secondary school students, who have shown an increasing need for immersive programs, rather than sightseeing and travel," Li said.
The resort, which integrates scientific exploration with natural and arts education in a rural setting, offers modern accommodations and catering services.
Li, whose business was not affected by the COVID-19 pandemic, said, "Over the past few years, schools and families have sought to enrich children's learning experiences outside the classroom, especially during weekends and major holidays.
"When cross-provincial travel was not advised, we received many students from Beijing."
With COVID controls lifted, Li has started to receive students from neighboring Hebei province.
To complement the school curriculum, he and his team have also diversified their programs, including those combining science and farming, as well as laboratory operations.
Li said he has been approached by many primary and middle schools in Beijing, and cooperation agreements have been signed for students to attend extracurricular programs at the resort.
Wang Yao, director of the social sciences division at Nanning Academy of Social Sciences in Guangxi Zhuang autonomous region, said policy incentives have been the main contributor to the success of learning tours.
Earlier this year, the Ministry of Education and 12 other government departments issued a guideline to improve a cooperative mechanism comprising schools, families and communities to nurture the development of morality, intelligence, sports, art and a hardworking spirit among students.
Schools are also encouraged to make good use of resources, communicate with educational centers, organize field trips to teach students social responsibility and practical skills, and instill an innovative spirit, the guideline states.
It also requires communities to hold extracurricular activities for primary and secondary school students, and for museums, educational and cultural centers, sports, parks and arts venues to be open to primary school and preschool pupils for free, or at a discount.
Wang Yao said the "double reduction" policy has reduced the burden of homework and off-campus tuition on students taking compulsory education.
The policy also requires schools to design courses and homework more scientifically and reasonably to meet the comprehensive development needs of primary and secondary school students.
The main responsibility of family education has been standardized in the form of law. In promoting school-family and social collaboration, the focus of education has widened from textbook learning to embrace high moral standards, physical fitness, life skills, cultural cultivation, and behavioral habits.
"As a result, the popularity of off-campus study trips has increased significantly in the past two years," Wang Yao said.