Set to make a splash
By Xu Fan | China Daily | Updated: 2023-09-19 08:05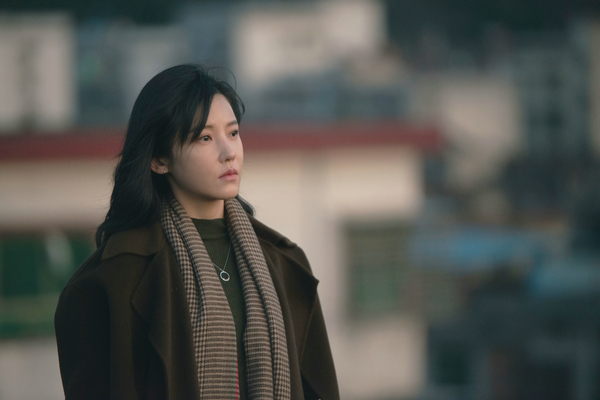 The movie was released in domestic theaters on Sept 8, quickly obtaining 7.4 points out of 10 on the popular review aggregator Douban.
For Kang, who grew up in a village approximately 60 kilometers from downtown Beijing, his first inspiration for the brand-new script for Ripples of Life was a young woman who was the owner of a restaurant in rural Hunan province, which he and fellow crew members frequently visited while preparing for the movie.
"She often held a little child, around 1 year old, with a sense of detachment from the surrounding environment on her face. When we met her, she showed curiosity toward the crew and an eagerness to try acting," recalls Kang.
"This brought back memories of my youth. When I used to spot someone carrying a camera in my hometown village, I couldn't help but feel a sense of curiosity, as if they belonged to a world that was more magnificent and enchanting," he adds.
After drawing inspiration from the woman, Kang shared his findings with Wei and then wrote a short tale, which became the first chapter of the movie. The film consists of three chapters, each connected but focusing on different characters.
All three short stories revolve around a film crew as they prepare to shoot a movie set in a fictional town called Yong'an, which not only means "eternal tranquility", but also hints at the stagnant lifestyle and lack of change that keeps the locals stuck in a stereotypical existence, as Kang reveals.
The first tale recounts the story of a young mother who becomes increasingly frustrated with her monotonous life working in a small restaurant run by her bossy parents-in-law. When the film crew visits the restaurant for dinner, she eagerly hopes for a chance to feature in their production.
Starring actress Yang Zishan as a movie star, the second tale follows her character's nostalgic journey back to Yong'an, her hometown, to shoot a film and reconnect with childhood friends. However, she gradually starts to realize that the idyllic and sweet image she had of the hometown might just be a figment of her imagination.