Set to make a splash
By Xu Fan | China Daily | Updated: 2023-09-19 08:05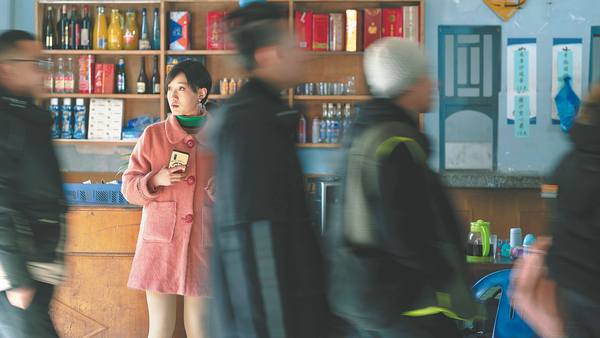 During the following year, Kang purchased a lot of books, such as Hollywood scriptwriter Blake Snyder's Save The Cat! The Last Book on Screenwriting You'll Ever Need, to teach himself how to skillfully write a script for a movie or TV.
In 2014, working as a script planner at a production company, he managed to read over 300 scripts and outlines, accumulating more knowledge to write his own stories. However, none of his scripts found their way the big screen before Ripples of Life.
Regarding the title, he explains: "Big events in people's lives are like throwing a pebble into the water. Although ripples immediately appear on the surface, it quickly returns to calmness."
Thanks to the film, though, the ripples in Kang's own life have been significant. Following his collaboration with Wei, their second film, Only the River Flows, adapted from award-winning author Yu Hua's namesake novel, premiered during this year's Cannes Film Festival. Not content to rest on his laurels, Kang is now contemplating using the perplexities of his youth as a source of inspiration for his next screenplay.
Contact the writer at xufan@chinadaily.com.cn