Set to make a splash
By Xu Fan | China Daily | Updated: 2023-09-19 08:05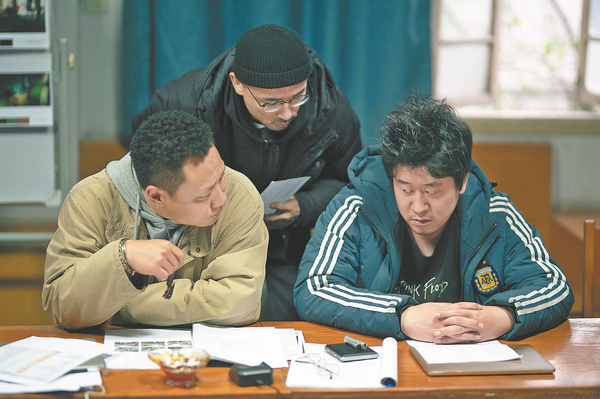 The third, perhaps the most sarcastic of all the three tales, features Kang acting as a struggling scriptwriter, who has spent a decade writing four scripts, none of which have been made into movies. The character sees the opportunity to shoot a movie set in Yong'an as his chance to finally gain recognition.
"We hope to explore the stagnation of life and its impact on each individual. In our youth, when facing an uncertain future, we believe that anything is within our reach. However, as we age, we come to realize that many aspirations are challenging to attain, leading us to gradually accept our current circumstances," explains Kang about the theme of the movie.
The movie, to some extent, also mirrors Kang's personal hardships. After graduating from a high school in Beijing's Daxing district in 2008, he had ambitions of becoming a writer and chose not to take the national college entrance exam. However, he faced a lot of challenges in the following years, including financial difficulties and a string of different jobs, ranging from being an extra to selling insurance and working as a security guard.
The turning point came in 2012, when he happened to learn from a friend who had graduated from the Central Academy of Drama that writing a single episode of a TV series could earn him more than 5,000 yuan ($687).