K-pop seeks to broaden its global reach
By CHOI JI-WON in Seoul | China Daily | Updated: 2023-09-19 08:12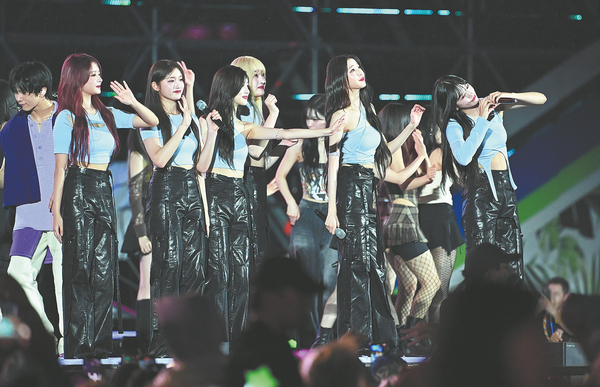 Global craze
Gradually, K-pop gained recognition around the world as a genre. The first K-pop concert in Europe, staged by Republic of Korea record label and entertainment agency SM Entertainment in Paris in 2011, attracted some 14,000 fans for two days of sold-out shows. The following year, Psy started a global Gangnam Style craze, setting several records in global music charts and rankings.
Over the past decade, K-pop has evolved and expanded in different respects. With sensational boy band BTS leading the way, the genre overcame the seemingly unbreakable walls of the mainstream US music industry. The septet made history and paved the way for fellow K-pop musicians in the US.
Experts pointed out that the next step for K-pop's globalization is to seek sustainability, while Kim said the key to this is for the genre to lose its "Korean-ness".