K-pop seeks to broaden its global reach
By CHOI JI-WON in Seoul | China Daily | Updated: 2023-09-19 08:12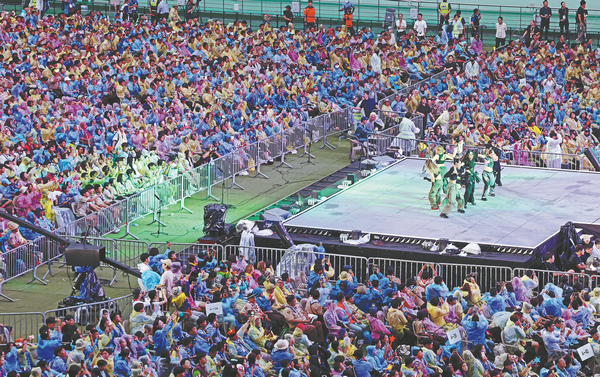 "K-pop is not just a music genre, but an entire production system in which pop idols and their music are carefully planned out and released into the market," Kim said.
"This is something that can be adapted to any part of the world. It's now meaningless to talk about how K-pop could be used as a means to spread Korean culture and is at a stage for discussions about how the genre and the system can be applied to the unique environments of different regions."
In recent years, K-pop labels have increasingly conducted global auditions, in which they seek trainees regardless of their racial and ethnic backgrounds.
Many major K-pop labels, including SM Entertainment, Hybe and CJ Entertainment, have announced plans to train and debut groups in the US this year.
Statements released by these companies said that while multinational acts continue to be based in the Republic of Korea and use Korean as their main language, they will now be trained in the US to debut as global groups.
While the K-pop system is an established business model, there is still room for improvement, with the issue of its openness to different cultures being a starting point.
Lee Gyu-tag, a cultural studies professor at George Mason University Korea, said: "The key to K-pop's success was its ability to mix and mingle to form a new harmony. However, issues of cultural appropriation and exclusiveness persist even now.
"We're already witnessing K-pop's influence as a form of soft power that can bring together people of different backgrounds. To make K-pop a truly global music genre, it needs to become more accepting and understanding of other cultures. Hence, the less Korean K-pop becomes, the more successful it will be in settling into the global landscape."