K-pop seeks to broaden its global reach
By CHOI JI-WON in Seoul | China Daily | Updated: 2023-09-19 08:12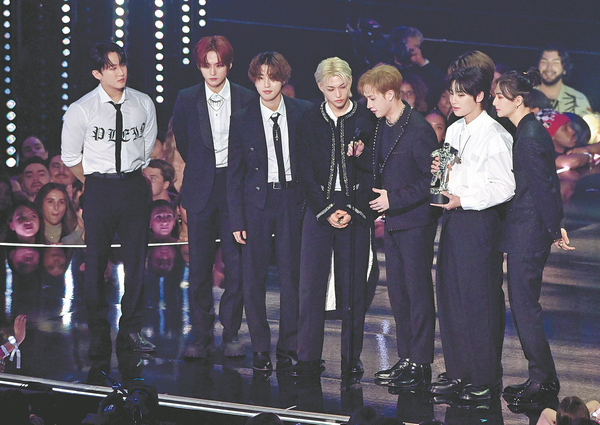 Unique ability
Lee Hye-jin, a professor of East Asian literature and pop culture at Semyung University, said that rather than seeking its way to the top, as K-pop has done up to now in its quest for globalization, the genre's power may lie in its unique ability to spread outward and interweave with the transnational environment.
"K-pop's true value is that it can provide a shared experience for so many people around the world at the same time," Lee Hye-jin said.
Moreover, there is the direction in which K-pop must head in order for a system to be established in which artists can prosper as musicians, not as mere components of the industry.
In June, BTS announced a temporary break from group activities for its members to focus on their lives and solo careers. They spoke of their mental and physical fatigue from the K-pop system. RM, the band's leader, said, "The system gives no room for people's growth, and constantly forces us to make music."
While commercialization is an essence of all popular music genres, Jung, the critic, said K-pop is undeniably becoming increasingly competitive.
"These days, pop idol groups make two to three singles or extended play discs a year, but many Western pop musicians or established Kpop groups, such as Blackpink, release one album every one or two years," Jung said, adding that such an environment allows no time for the artists to mature as musicians.
Fellow critic Kim suggested that in the long term, record labels and their training systems must first transform for there to be fundamental progress. To make more room for artists' creativity, Kim said the training system should not only focus on honing stars on stage, but on their maturity as individuals.
The members of BTS, who have continued to push their boundaries not just as musicians but as influential individuals with powerful voices, have set an example for groups that will emerge in the future, Kim added.
"I believe the members of BTS have set a fair example for younger generation idols. They haven't stopped at writing lyrics and composing, but have grown to become artists who can spread messages," Kim said.
"K-pop now has to carry such messages. There has to be a philosophy, and rather than injecting certain ideas into trainees, companies must develop a system in which the trainees can develop their own perspectives as individuals."
Asia News Network / The Korea Herald