Classical play 'Art' to be staged in Beijing
By Li Ping | chinadaily.com.cn | Updated: 2017-05-09 14:03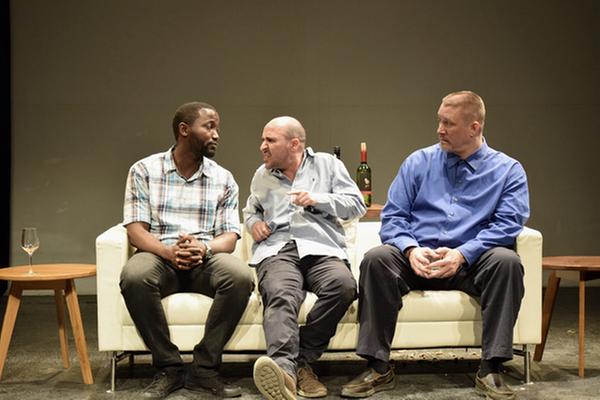 A scene of Art being rehearsed at a theater in Beijing. [Photo provided to chindaily.com.cn]
Samuel Kamanguza, a Beijing-based actor, is interested in the emperor's new clothes aspect off the script and how something as simple as a painting can devastate a once warm friendship.
"I love how the playwright has used an inanimate object to move and bring to life the issue affecting these three friends, and perhaps shape the boundaries of their friendship," he said.
The play, produced by May Group International, used the English translation of Art by Christopher Hampton, and will be staged with Chinese subtitles for the convenience of Chinese audience members in Beijing.
If you go:
7.30-9 pm, May 11-13 / 2.30-4pm, May 14. Penghao Theater, 35 East Mianhua Hutong, Xicheng district. 400 610 3721/010-1010 3721
Ticket: 100 yuan ($15); 70 yuan($10) for students