Silk Road cultural relics on display in NW China's Gansu
chinadaily.com.cn | Updated: 2017-05-12 10:35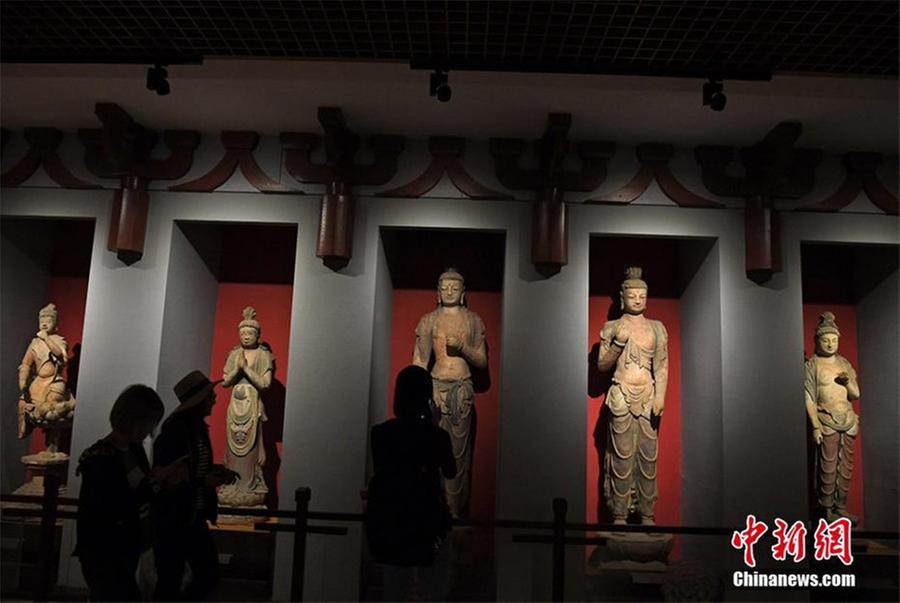 People visit at an exhibition of cultural relics along the Silk Road at the Gansu Provincial Museum in Lanzhou, capital of Northwest China's Gansu province, May 11, 2017. [Photo/Chinanews.com]
An exhibition exploring civilization along the Silk Road is on at the Gansu Provincial Museum in Lanzhou, capital of Northwest China's Gansu province, May 11, 2017.
The exhibition includes 420 precious cultural relics from 28 county museums in Gansu, including pottery, bronze, jade, gold and silver ware, silk, tri-color-glazed pottery of Tang Dynasty, clay sculpture, mural and handwritten Buddhist sutra.
Taking the development of the Silk Road as its major clue, the exhibition mainly shows the evolution of civilization, political, economic and cultural exchanges along the section of the route within Gansu between the Bronze Age and Yuan Dynasty (1271-1368).