China's net forex sales continue to slow in April
Xinhua | Updated: 2017-05-16 08:11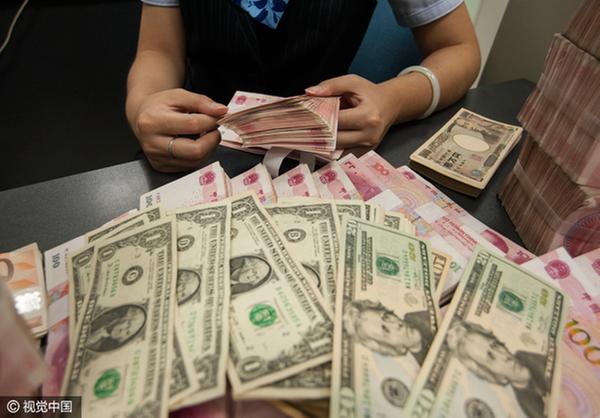 A clerk counts yuan and US dollar banknotes at a bank in Nantong, East China's Jiangsu province, Sep 21, 2016. [Photo/VCG]
BEIJING - Net foreign exchange sales by China's central bank and financial institutions continued to slow in April in a sign of easing capital outflows, official data showed Monday.
China sold 42 billion yuan ($6.1 billion) worth of foreign exchange in April, retreating from 54.7 billion yuan in March and 58.1 billion yuan in February, according to data from the People's Bank of China.
As the Chinese currency is not freely convertible under the capital account, the central bank has to purchase foreign currency generated by China's trade surplus and foreign investment in the country, adding funds to the money market.
The narrowing decline indicated easing pressure from capital flight as the Chinese economy firms up and the yuan stabilizes against the US dollar.
Official data showed China forex reserves climbing to $3.0295 trillion at the end of April from $3.0091 trillion a month earlier.
This was the first time since June 2014 the reserves expanded for three consecutive months.