Bluegogo goes hi-tech, finds for-profit model with advertising
By Jing Shuiyu | chinadaily.com.cn | Updated: 2017-05-19 22:19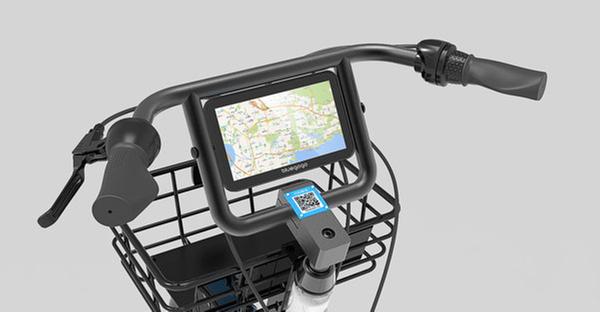 A Bluegogo bike with an intelligent controller. [Photo provided to chinadaily.com.cn]
Bluegogo International Inc, a Beijing-based bike-sharing operator, unveiled a new type of bicycle with an "intelligent controller" on Friday, a move toward a for-profit model through advertising.
Like vehicle navigation, the "intelligent controller" involves a screen embedded between the handlebars, and connects with the cyclist's mobile phone.
It would not only navigate bikers, but also record real-time data such as distance and riding speed, according to the company.
The new function will likely be a stepping-stone to identify a sustainable business model for the company, and even for the entire bike-sharing sector, CEO Li Gang said at a press conference.
Through the function, Bluegogo plans to build a platform of precision advertising - enabling marketers to target their ads to very specific business demographics.
It will create a "multi-billion yuan market," Li said, adding the industry has long been caught in an unprofitable business model.
Since its establishment in Shenzhen last November, Bluegogo's number of users reached 15 million nationwide. It launched more than 80,000 bikes in Beijing within a month since it officially entered the city's market in February this year.
Blugogo, similar to Mobike and ofo, employs an intelligent lock with positioning functions to locate and enable borrowing bikes nearby. Bikers can unlock the bike by scanning the QR code through the app.